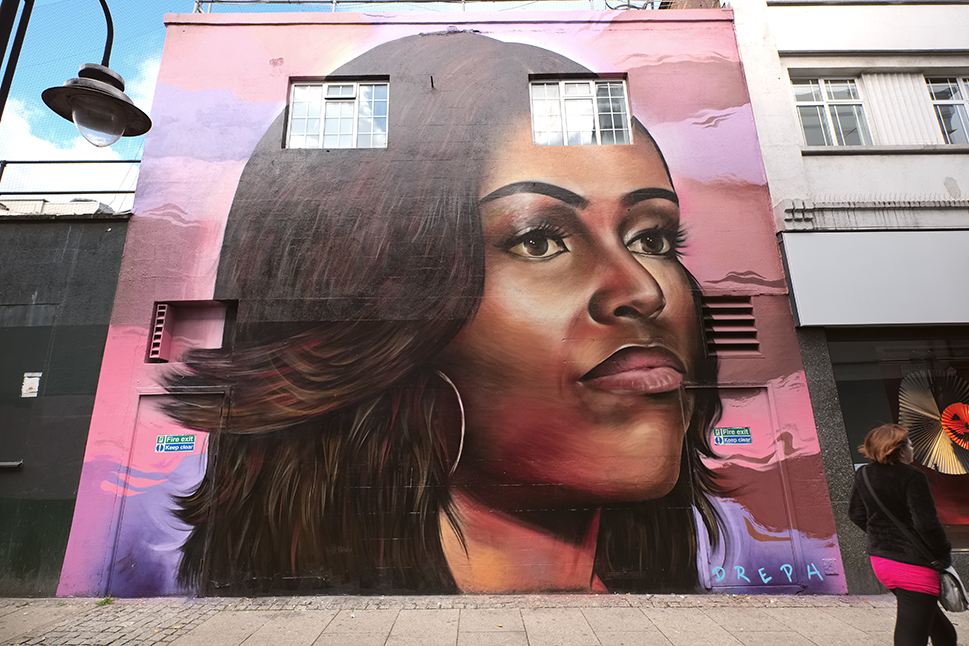 I recently teamed up with Penguin Books, to mark the release of Becoming, the autobiography of Michelle Obama.
Michelle Obama is an inspiration to many as she continues to use her voice to speak on pressing societal issues that are close to her heart, particularly issues that affect young people within our global community. She encourages us to realise our own potential through the numerous initiatives that she leads such as quality education for girls and healthy living.
I feel that it's important for us all to have visible, relatable and progressive people to model ourselves on and to see ourselves reflected in. Michelle Obama is always open in giving us an insight into what it looks like to push through and forge our own paths.
With my recent 'You Are Enough' series I painted 10 portraits around London in celebration of black women who are doing extraordinary things. For me Michelle Obama is the ultimate embodiment of 'You Are Enough'
Thanks to Brixton Design Trail & Marks And Spencer for their support.
Location : Dorrell Place, Brixton