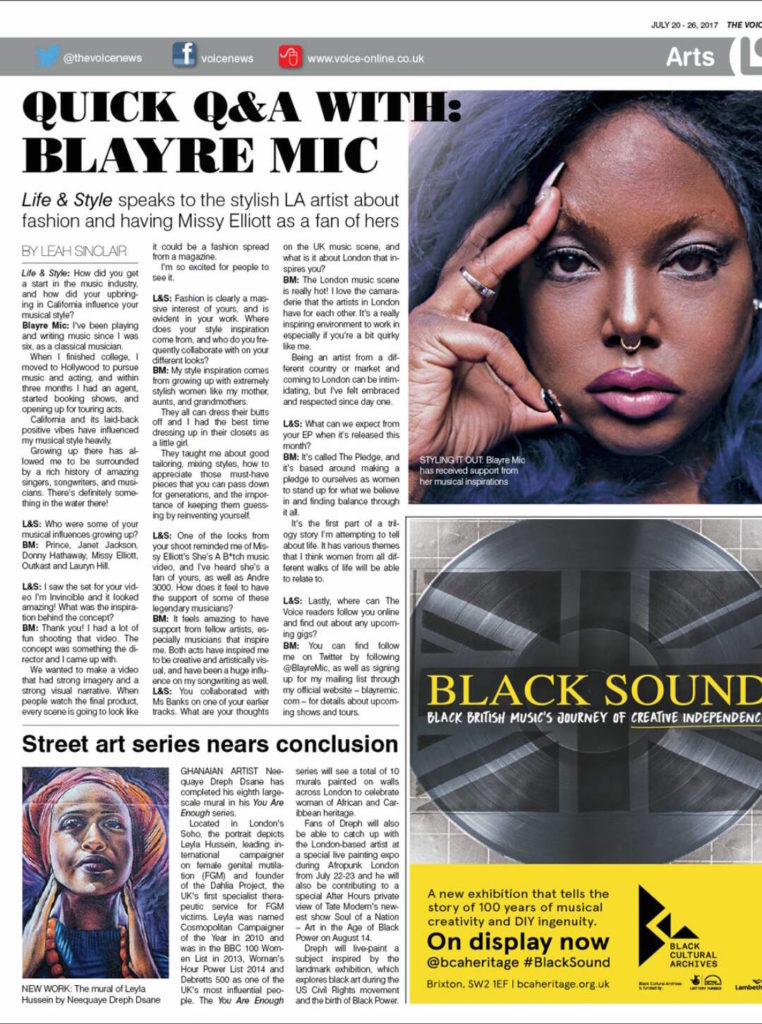 The Voice
GHANAIAN STREET artist Neequaye Dreph Dsane has completed his eighth large-scale mural in his 'You Are Enough' series.
Located in Soho, London, the portrait depicts​ Leyla Hussein, leading international campaigner on​ female genital mutilation (FGM) and founder of The Dahlia Project, the UK's first specialist therapeutic service for FGM survivors.
Leyla was named Cosmopolitan Campaigner of the Year 2010 and included in the BBC 100 Women List in 2013, Woman's Hour Power List 2014 and Debretts 500 as one of the UK's most influential people.
The 'You Are Enough' series will see a total of ten murals painted on walls across London to celebrate woman of African and Caribbean heritage.
This mural is just the beginning for the talented creative, as there are a series of summer events lined up for the London-based artist include a special live painting expo during Afropunk London on 22-23 July.
Two competition winners who truly embody the AFROPUNK movement will be nominated on 14 July. Public submissions are being made via Instagram and Twitter using #DrephXAfropunk.