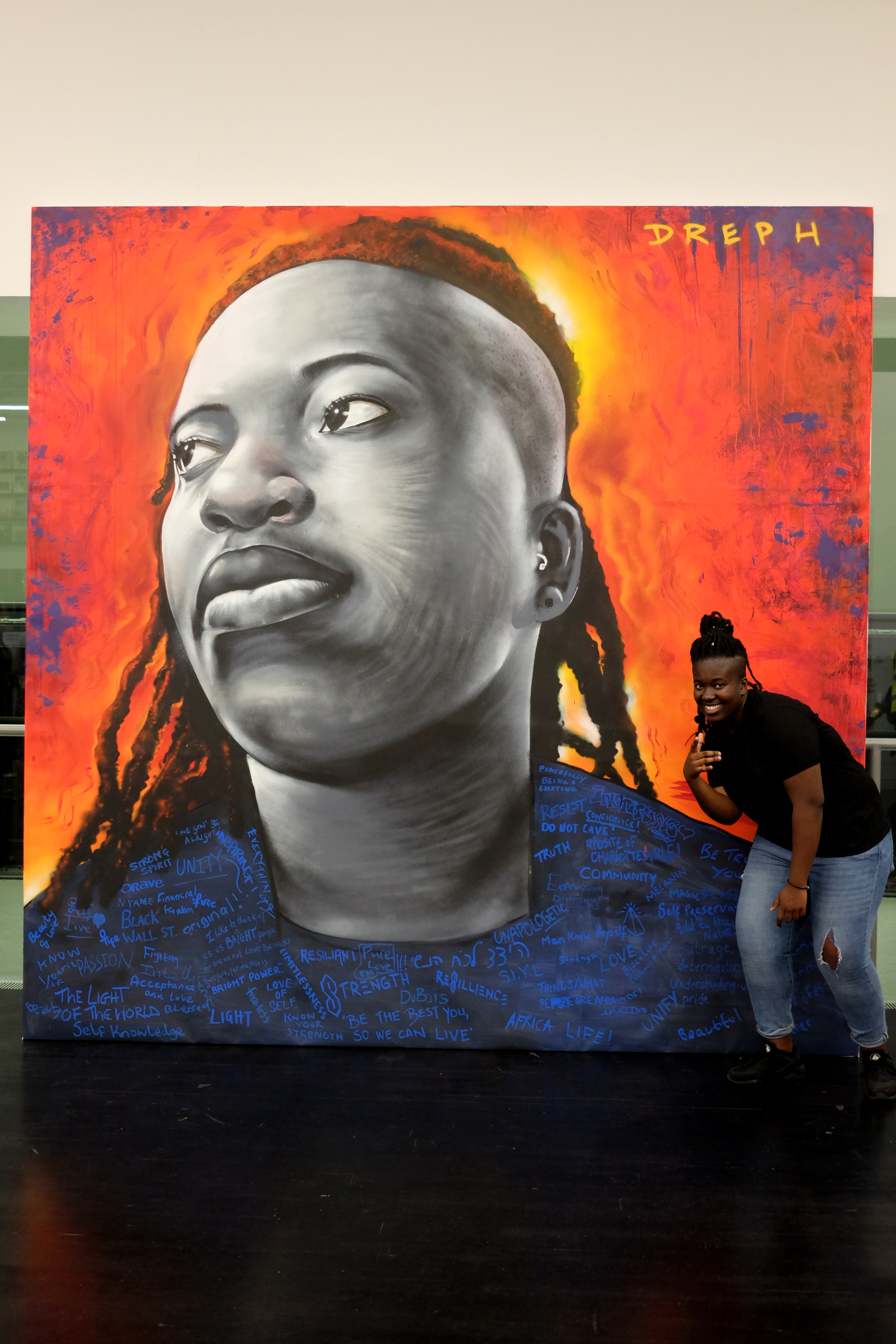 The subject for the Dreph x Tate Live painting is of activist, academic and Mc, Melissa 'Melz' Owusu.Starting from humble beginnings and attending a failing school, Melz went on to be elected to represent Croydon in the UK youth parliament, which she says significantly widened her worldview. It was there that she first visited Leeds University and in 2015, 23 year old Melz was elected as Education Officer at Leeds University Student Union.
She was re-elected in 2016 and her "Why is my curriculum white" campaign video has over half a million views on Facebook. Her strong focus on decolonizing the curriculum influenced Leeds University to implement significant institutional changes.
Melz brings together relevant topics with political theory and history into her grime music to disseminate academic knowledge to her peers in new and innovative ways.
Melz has received a scholarship to undertake her PhD from October 2017. Her research will focus on 'How a history of shared colonial oppression and knowledge suppression, affects Black British mental health'. In her own words, she is doing it 'for the culture'. Melz hopes to continue in her work decolonizing academia and investing in the minds of the future. .
.
I painted at Tate Modern for  3 days as part of After Hours: Soul of A Nation (Art on the Age of Black Power exhibition). The evening was a private view for 15-25 year olds to see the exhibition, programmed exclusively by @TateCollectives London. Public participation came in the form of the audience expressing what 'Black Power' meant to them in the T-shirt area.
.
Thanks to Bee from Black Blossoms for connecting us.