Neequaye Dreph is a university lecturer and former KS3 secondary school Art Teacher, and holds a PGDE, post 16 teaching qualification. He has comprehensive subject knowledge and Is passionate about bringing real life experience into the learning environment. He prides myself on his ability to engage, enthuse and motivate learners.
Dreph has delivered art programs in schools and for the youth service, prison service, youth justice and pupil referral units around the country. He has experience working in SEND and PRU establishments and with young people with mental health difficulties or with medical problems.  The young people he has worked with were from all walks of life and often were those considered to be hard to reach. Projects often focused around issues of health, citizenship and community agendas.
Favela Sounds Residency, Sol Nascente, Ceilândia, Brazil
Two week Favela Sounds artists residency based at Awakening Wisdom Association, bringing graffiti artists from all over Brazils' capital city Brasilia, to teach mural techniques and graffiti to the children from the community of Sol Nascente in neighbouring Ceilândia. Sol Nascente (Rising Sun) is now considered to be the largest favela in South America. Favela Sounds organise an annual music festival held in the heart of Brasilia, and this was their first visual art residency.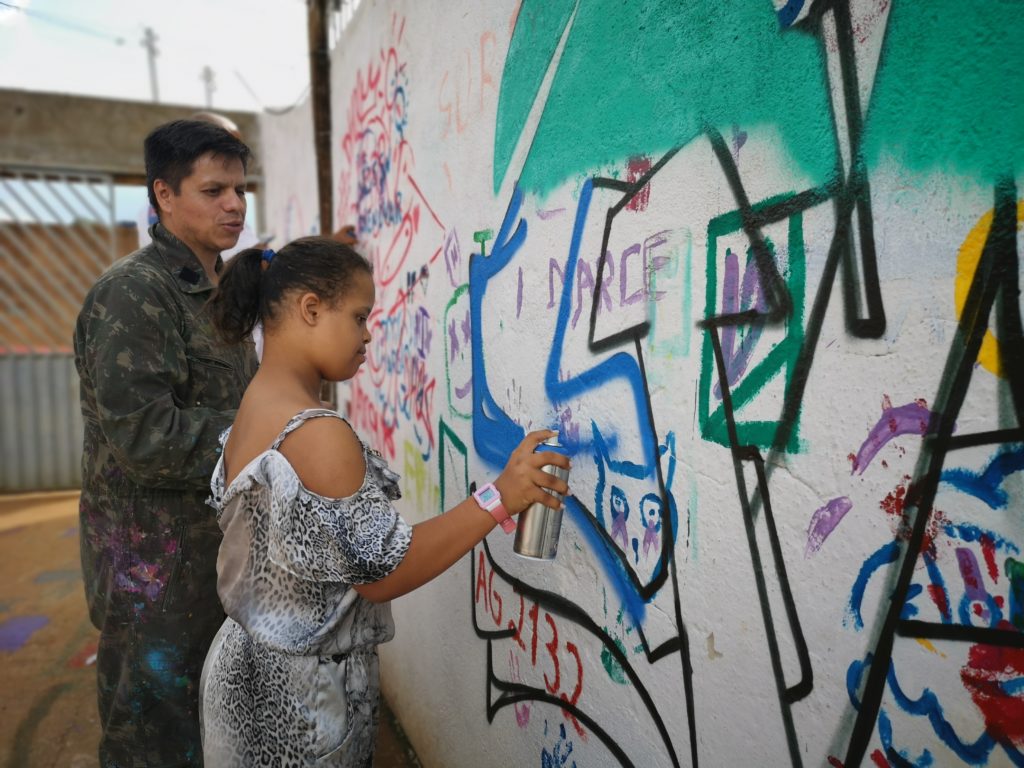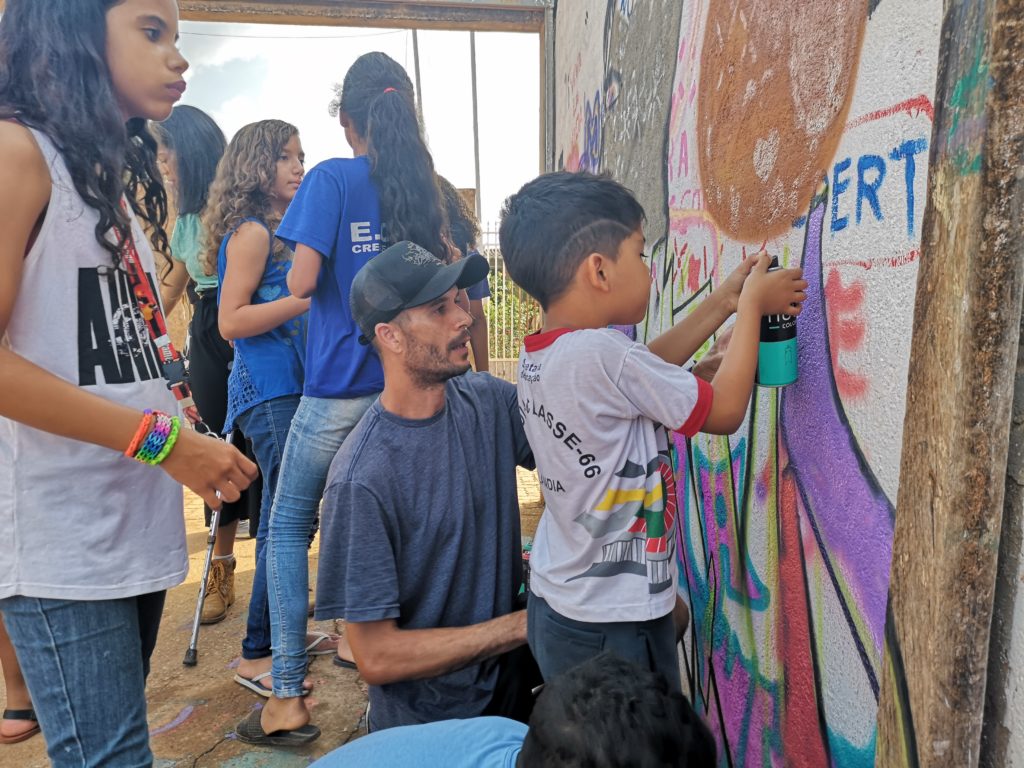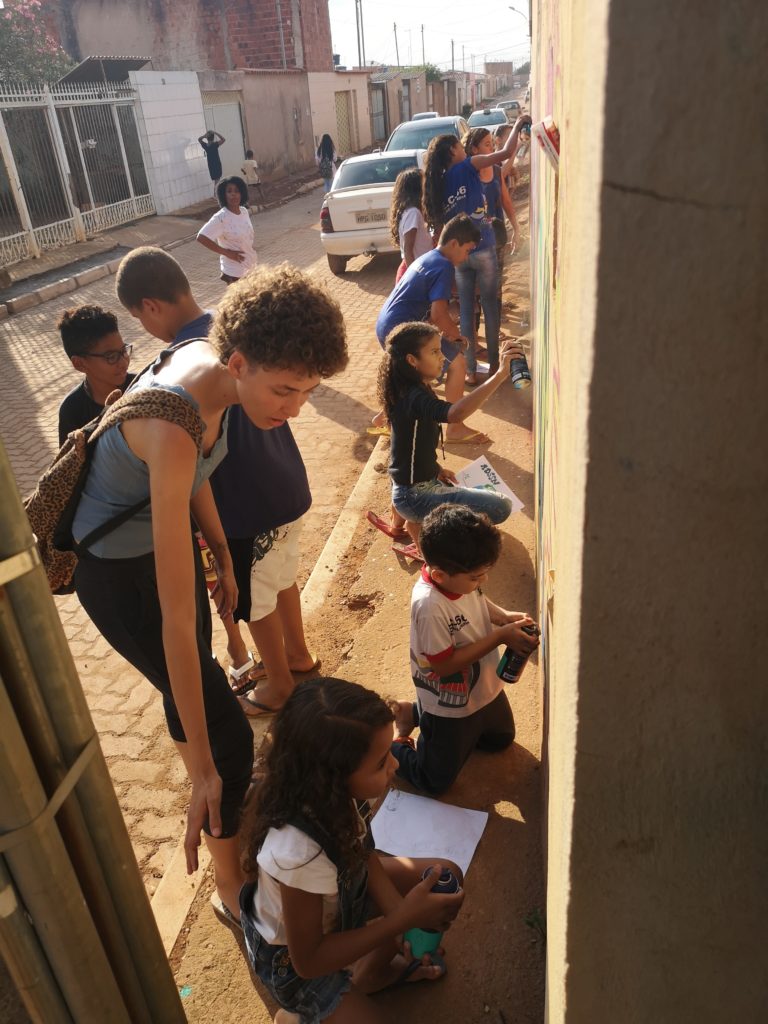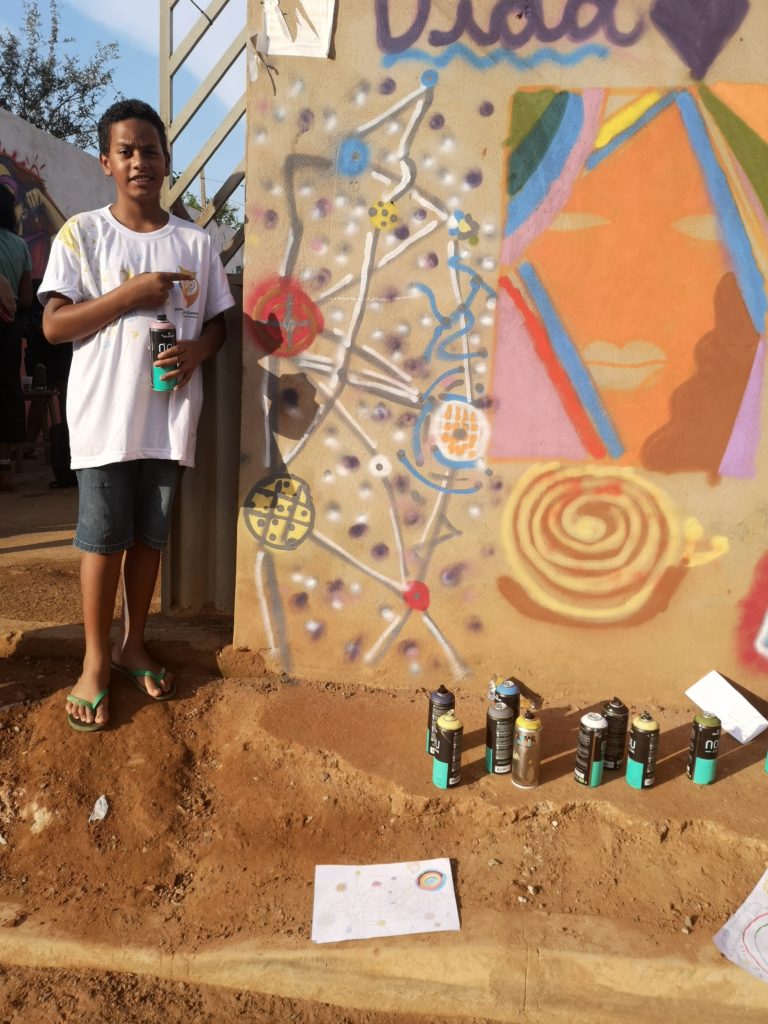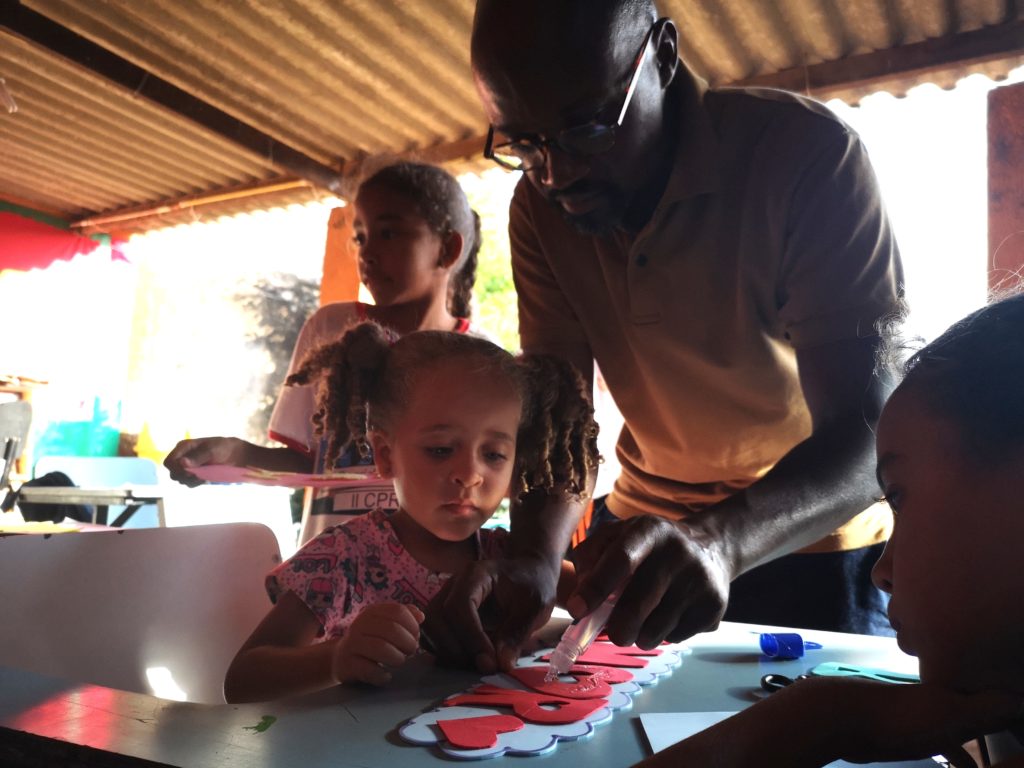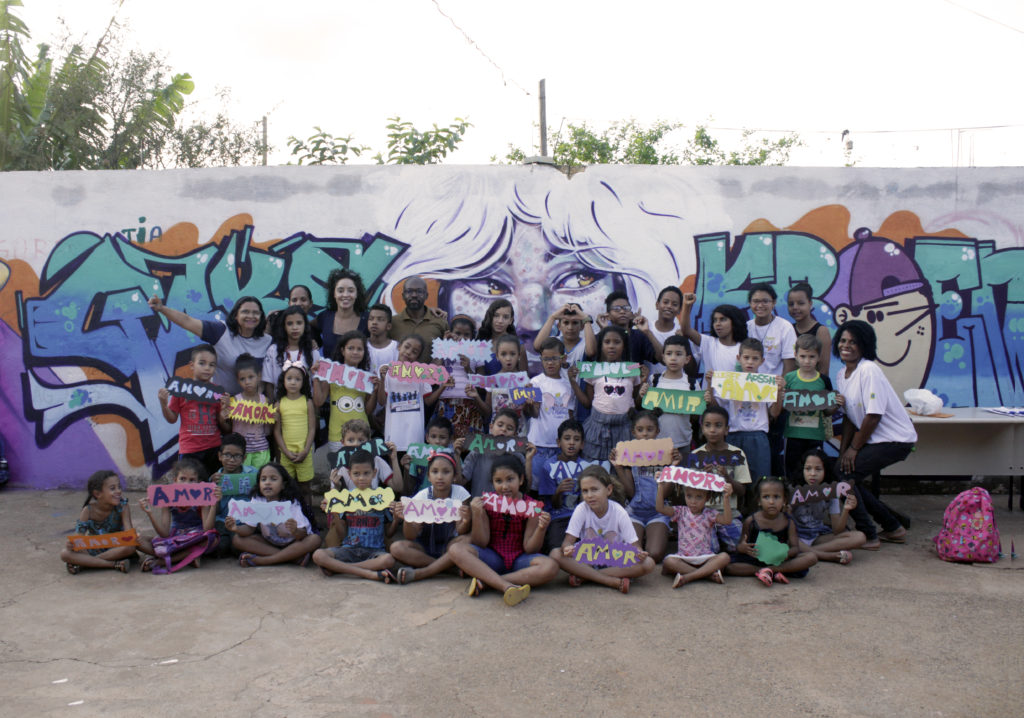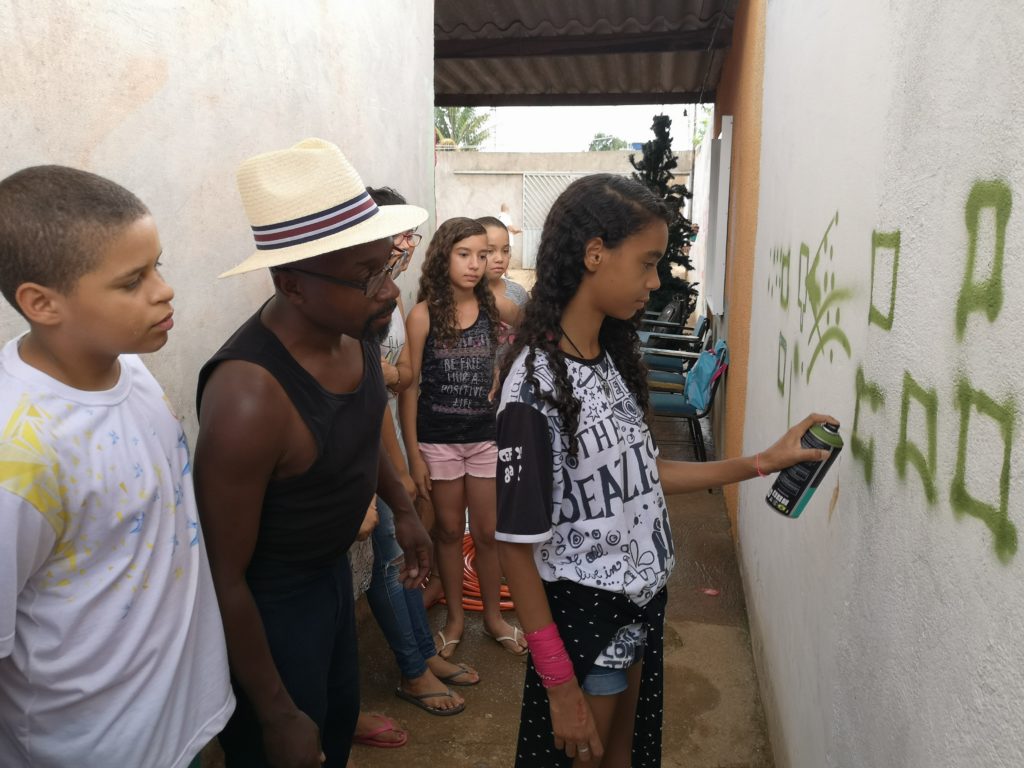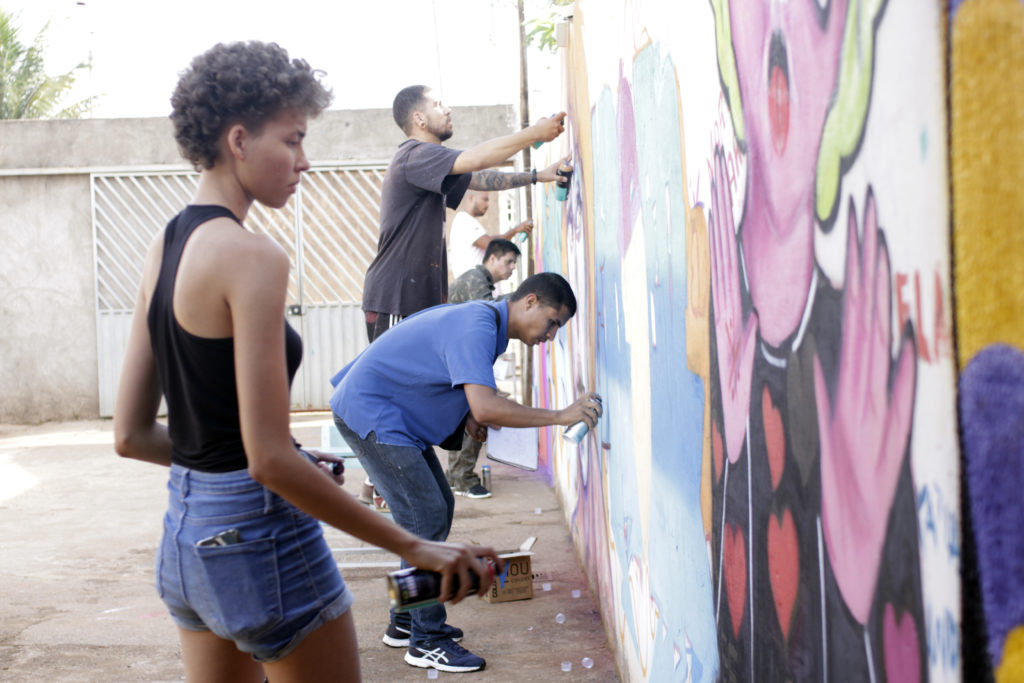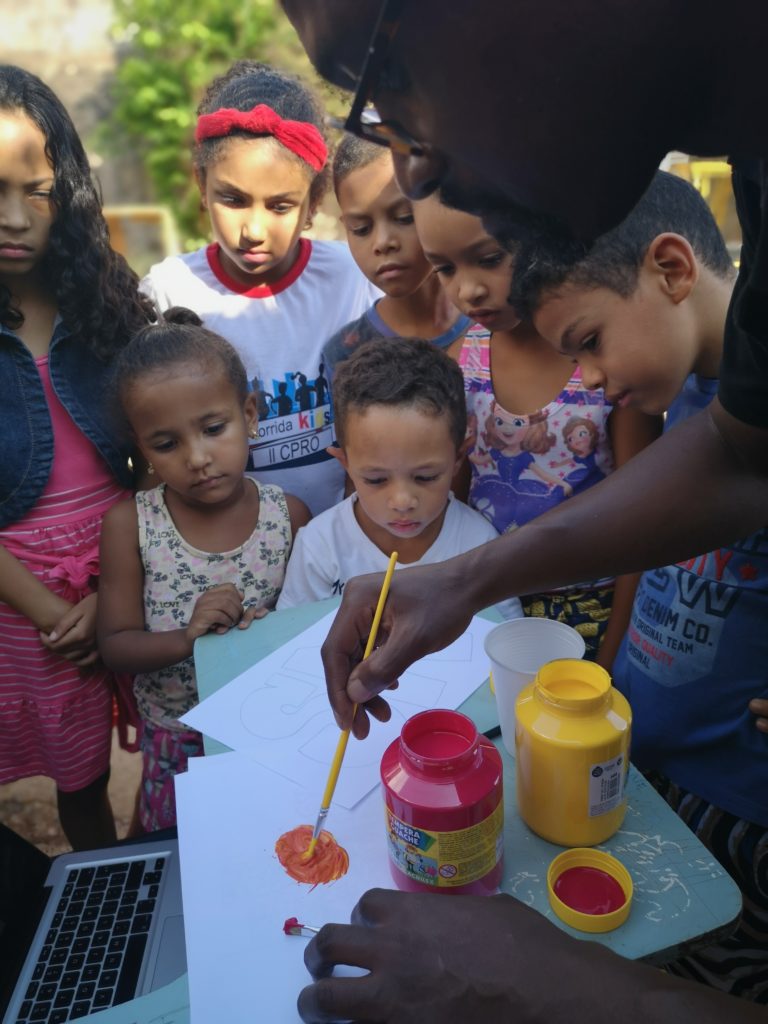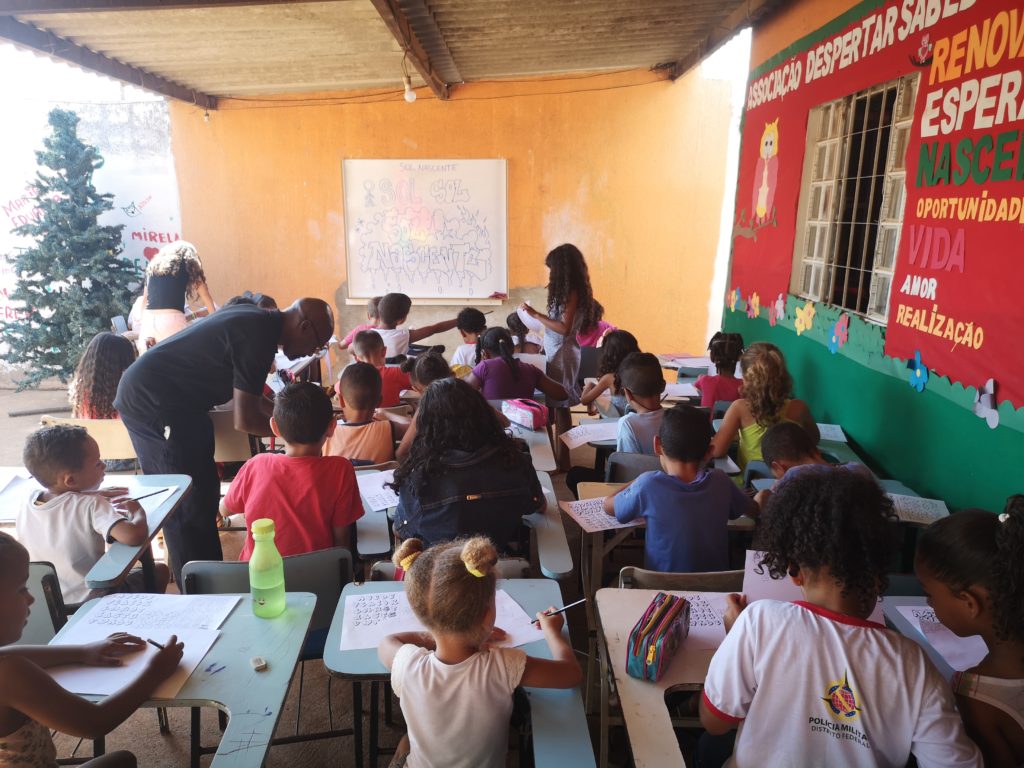 Tedx Tottenham
I was invited to speak at TEDxTottenham's 2019 event at the Bernie Grant Arts Centre. The event was themed "The Place We Make", and aimed to  showcase Tottenham as an emerging hub of innovation and as a challenger to the established power centres within London.
Watch the talk HERE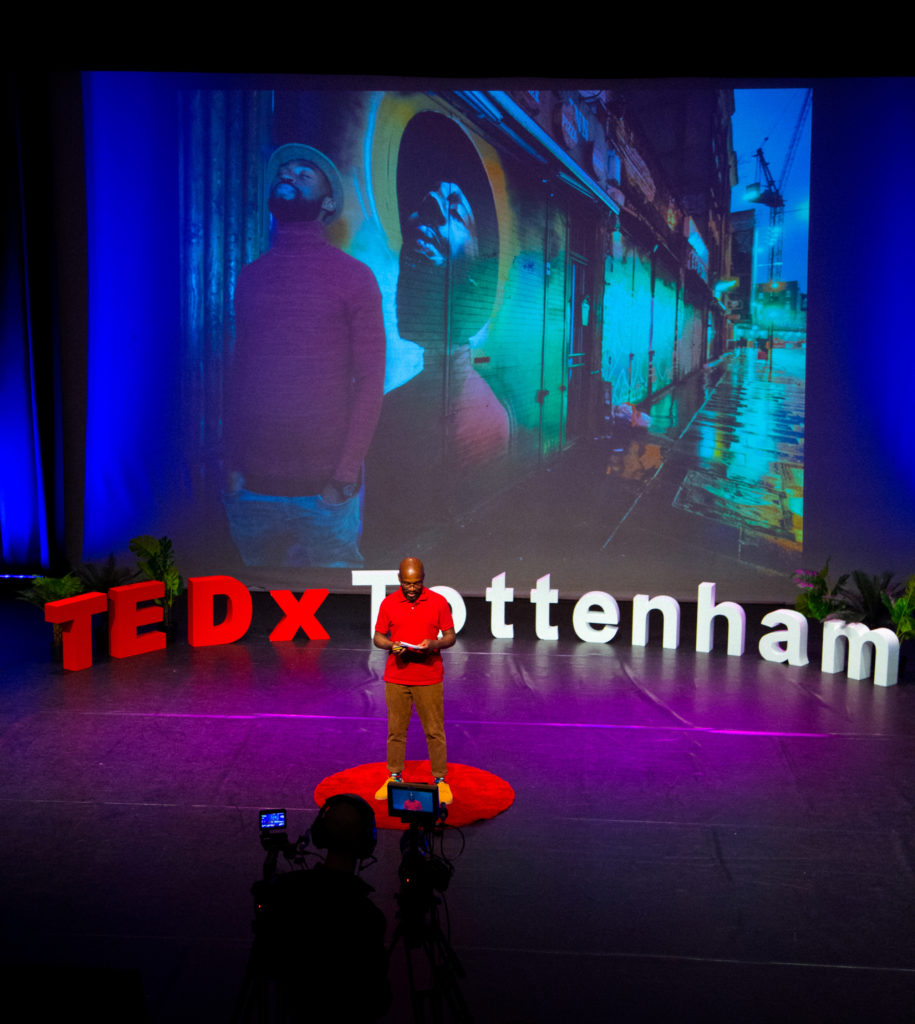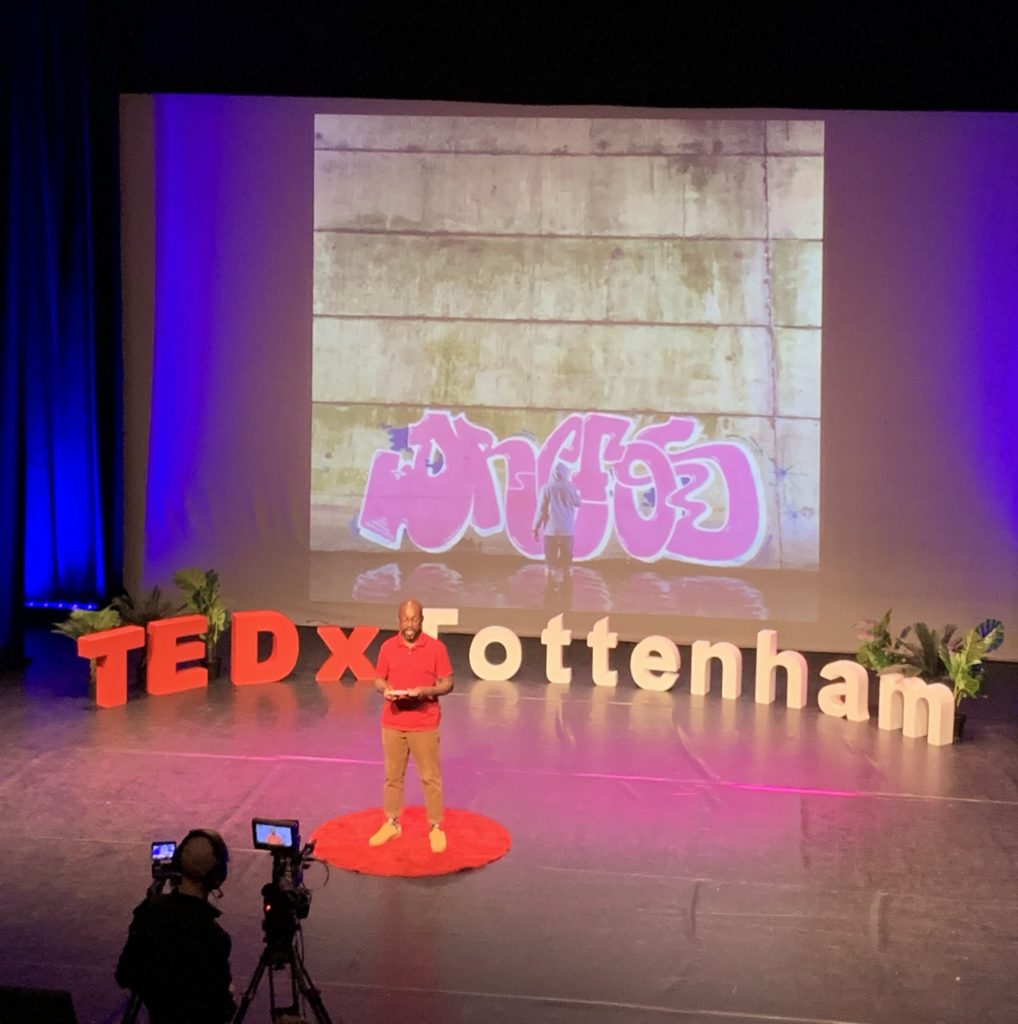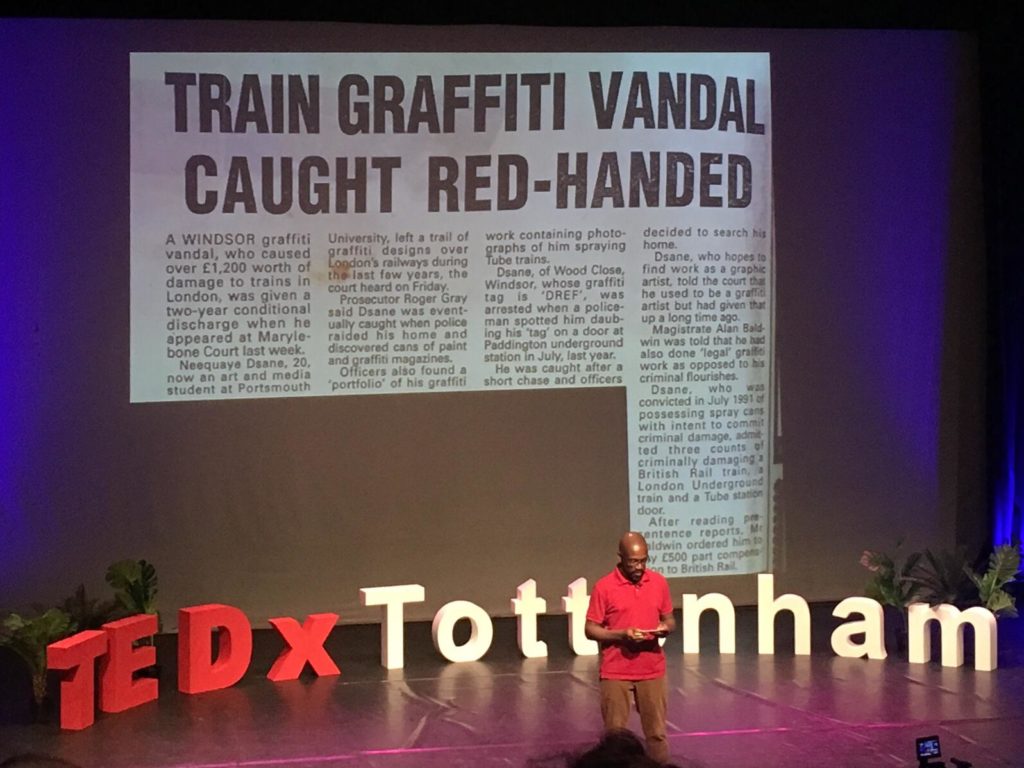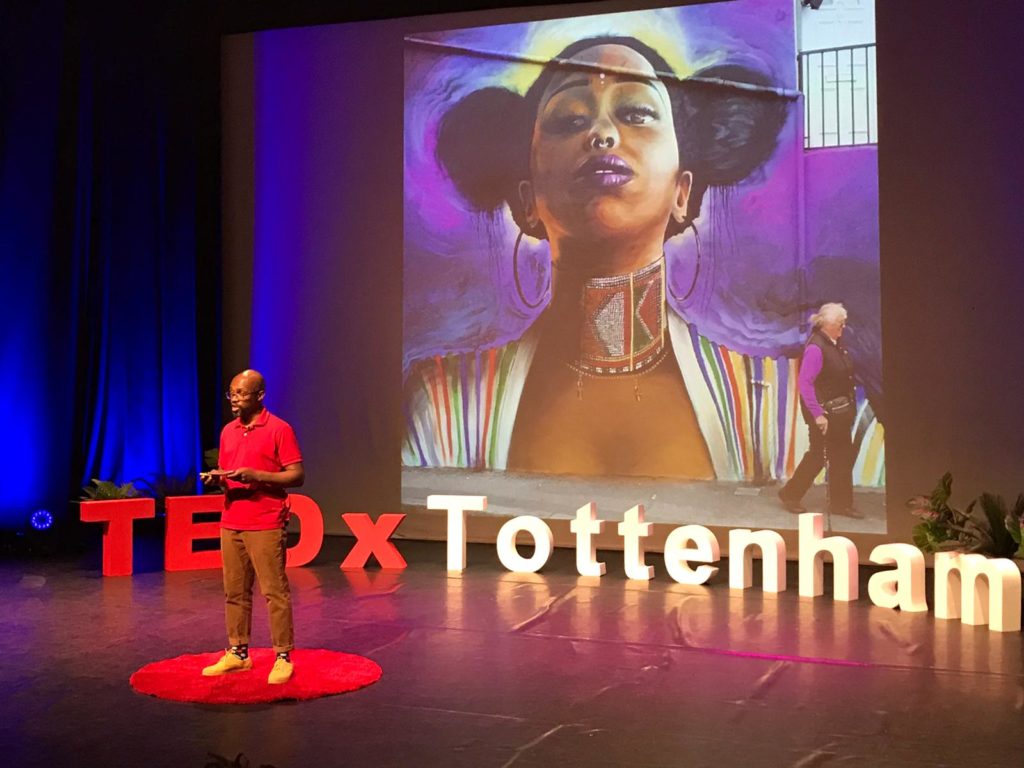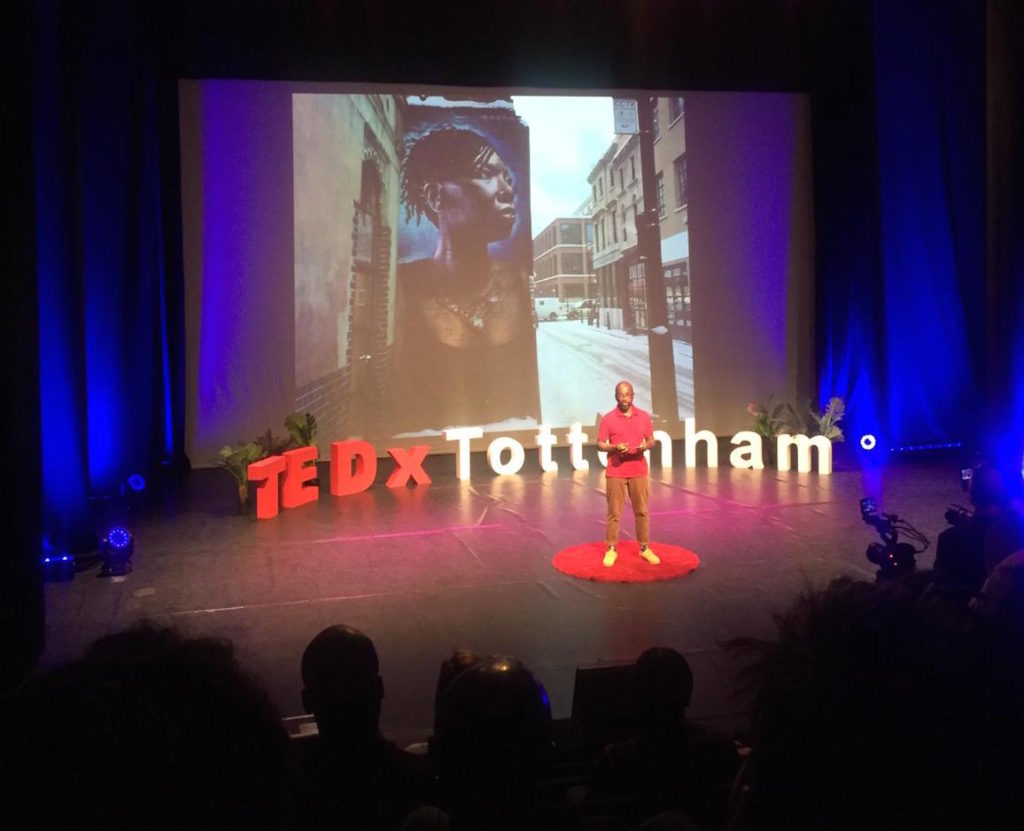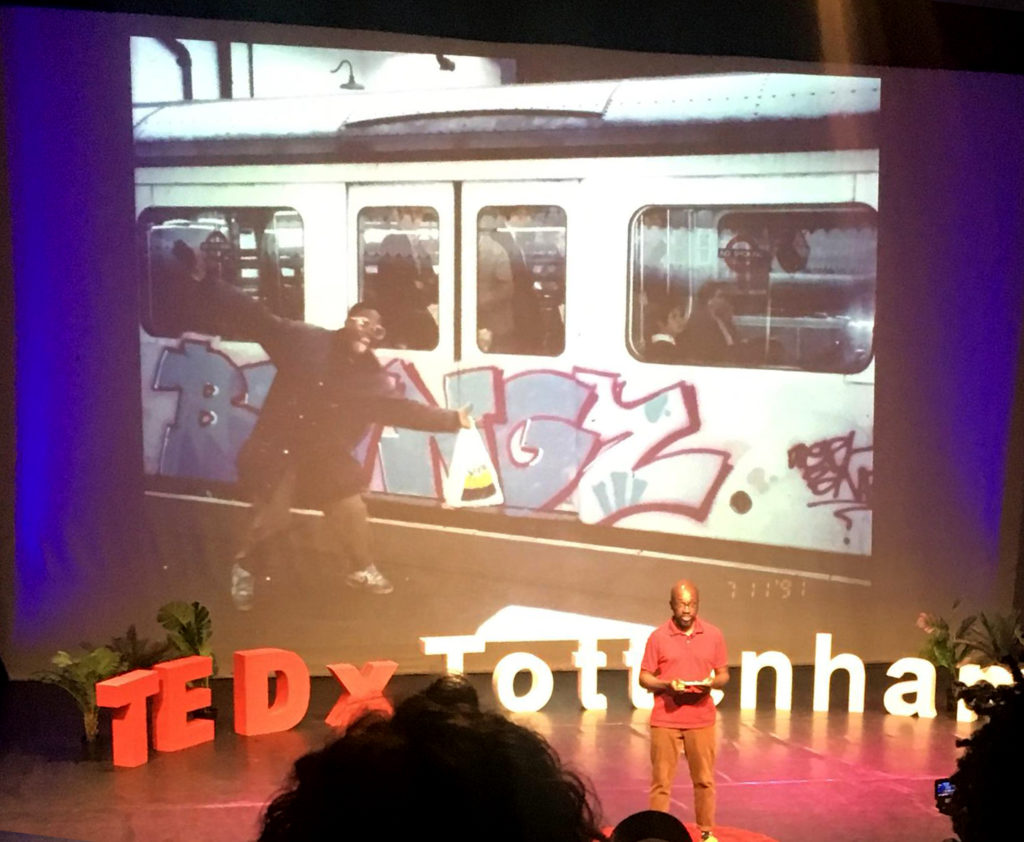 British Library
Live painting and impromptu workshop a Writing: Making your mark event.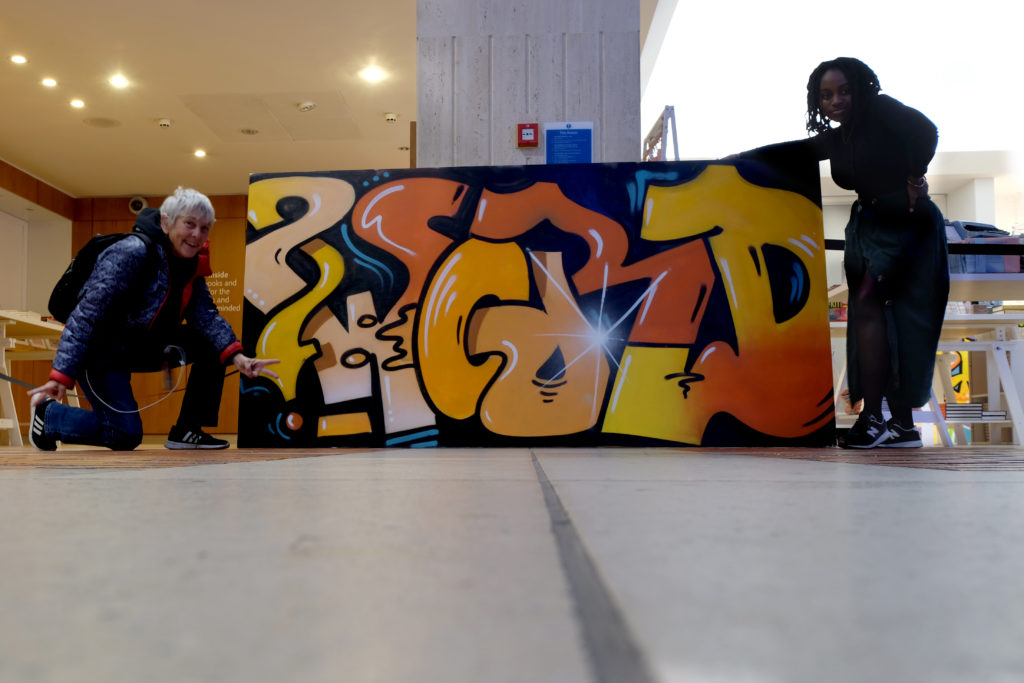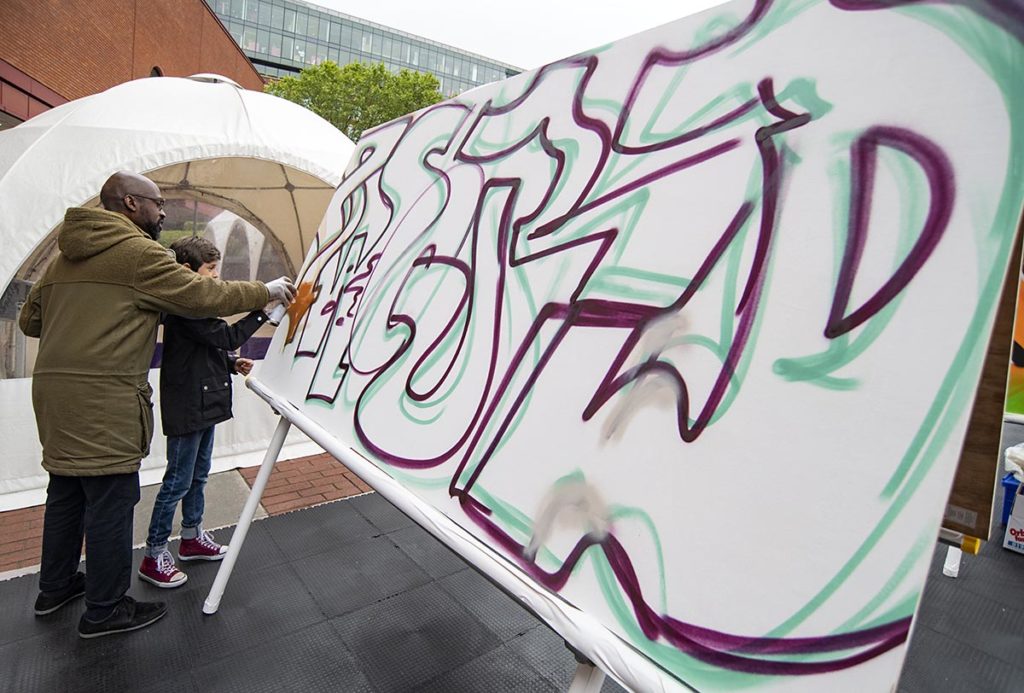 Photo: Martha Cooper
Mastercard Priceless Nights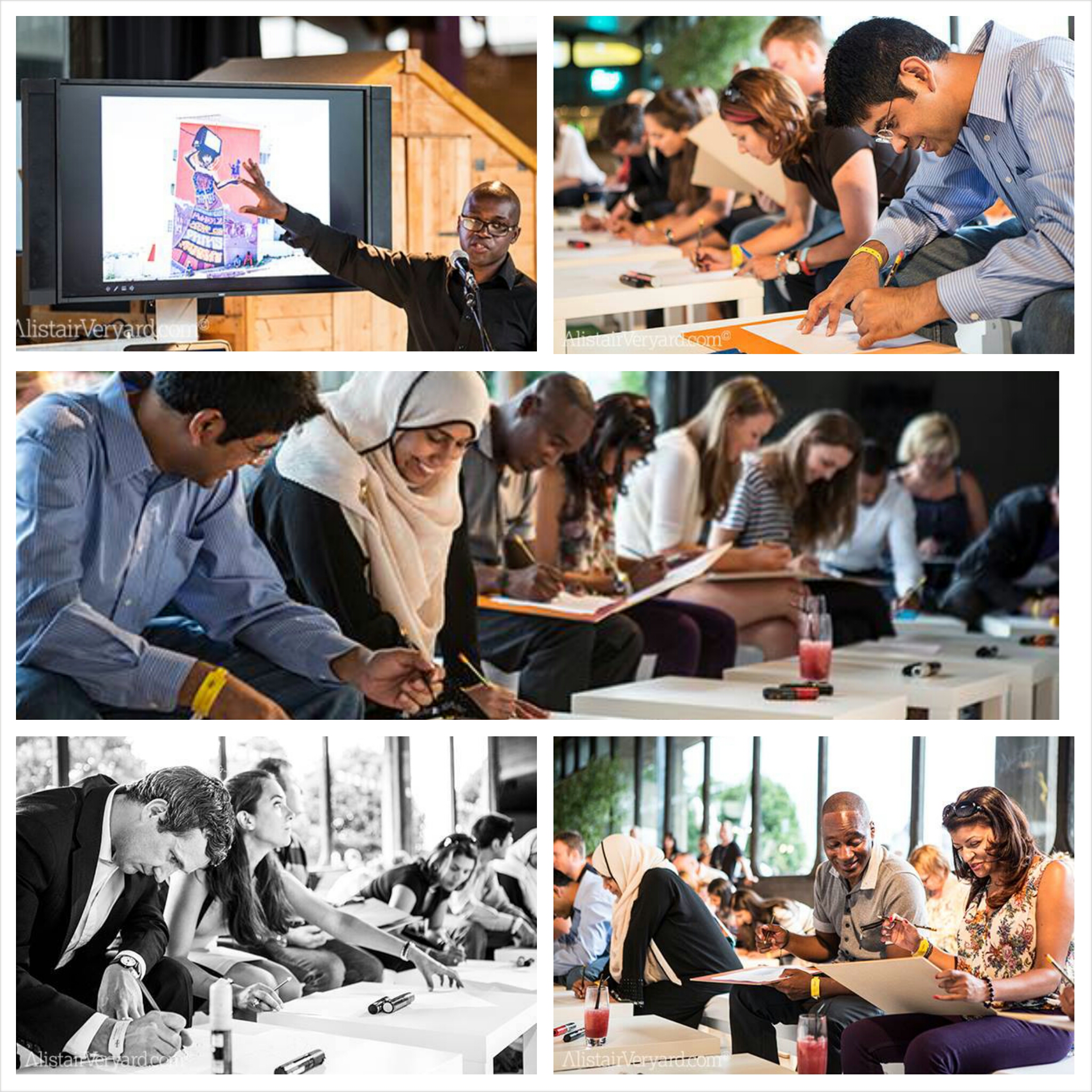 MasterCard Priceless Nights, Southbank, London
Royal Institute of British Architects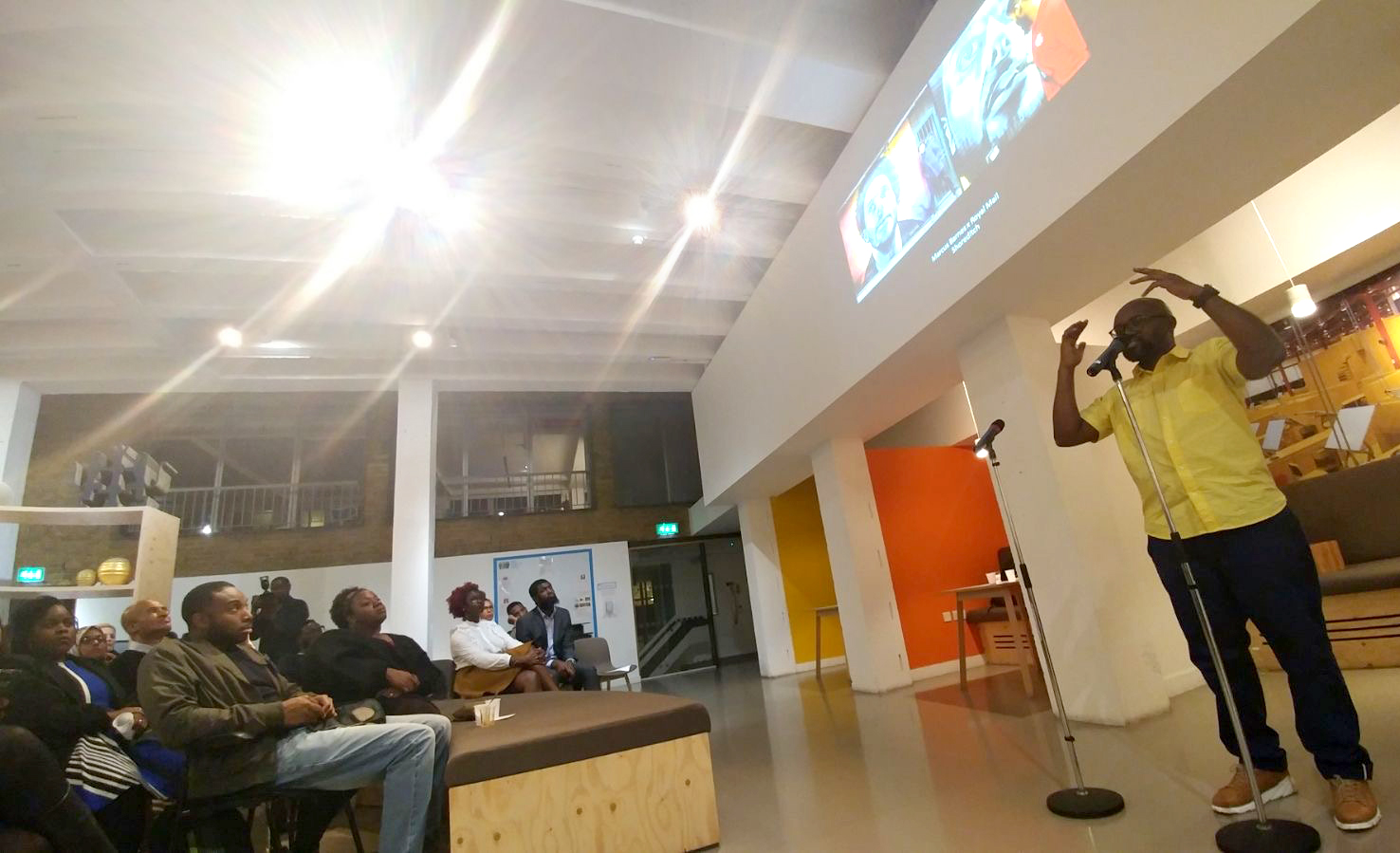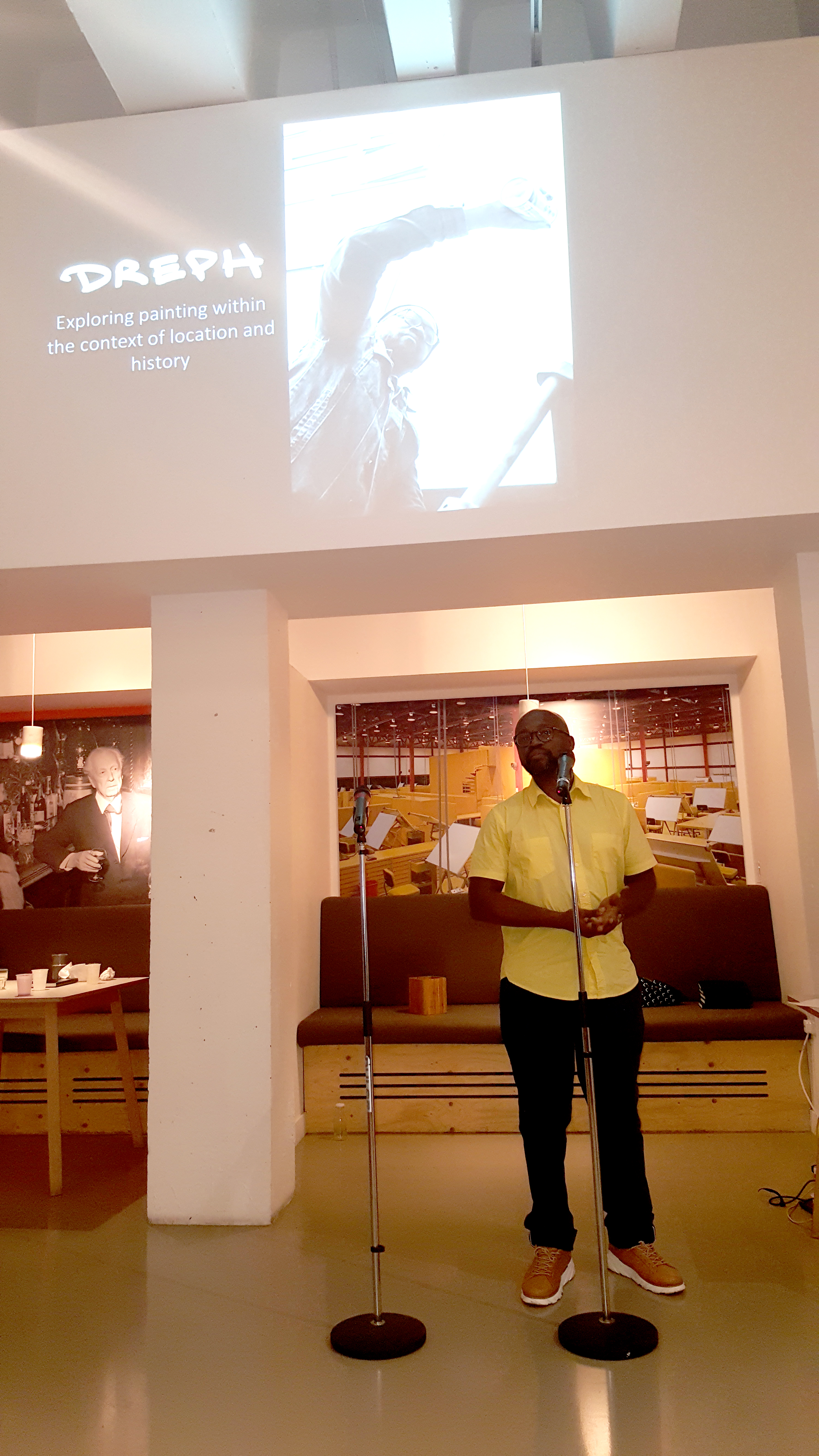 To celebrate Black History Month,  Royal Institute of British Architects hosted an evening of talks celebrating and exploring aspects of black culture and experience within architecture and art.
The lineup of speakers for the evening included the Stephen Lawrence Charitable Trust, Elsie Owusu OBE, Thomas Aqualina and Chrissa Amuah, founder of Africa by Design.
Black Blossoms & Shades of Noir Artist Conference @ UAL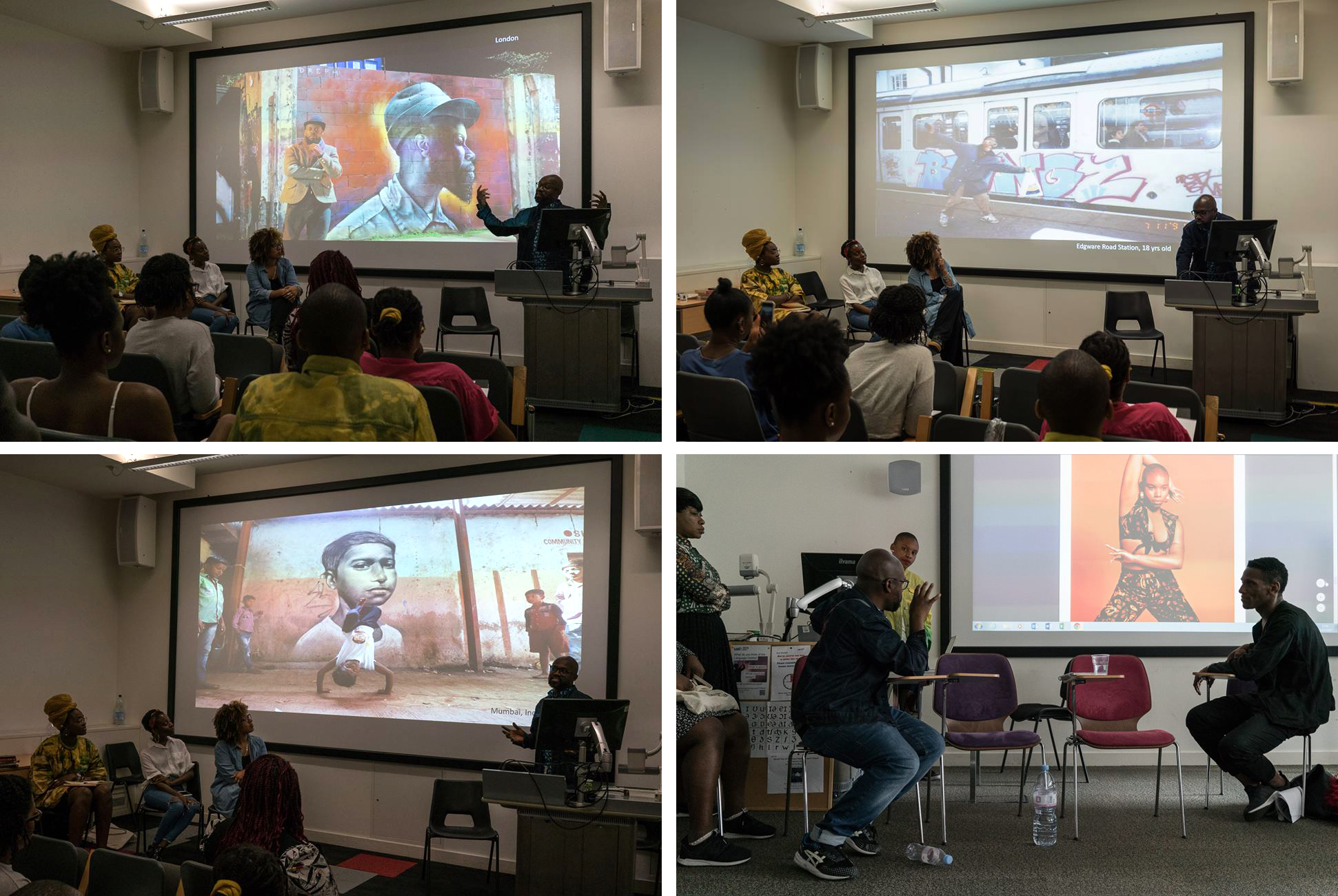 Black Blossoms & Shades of Noir Artist Conference for UAL Students and Black Blossoms Artists embarking on their professional futures in the creative and cultural sectors. University of Arts London
Ladywell Pendergast School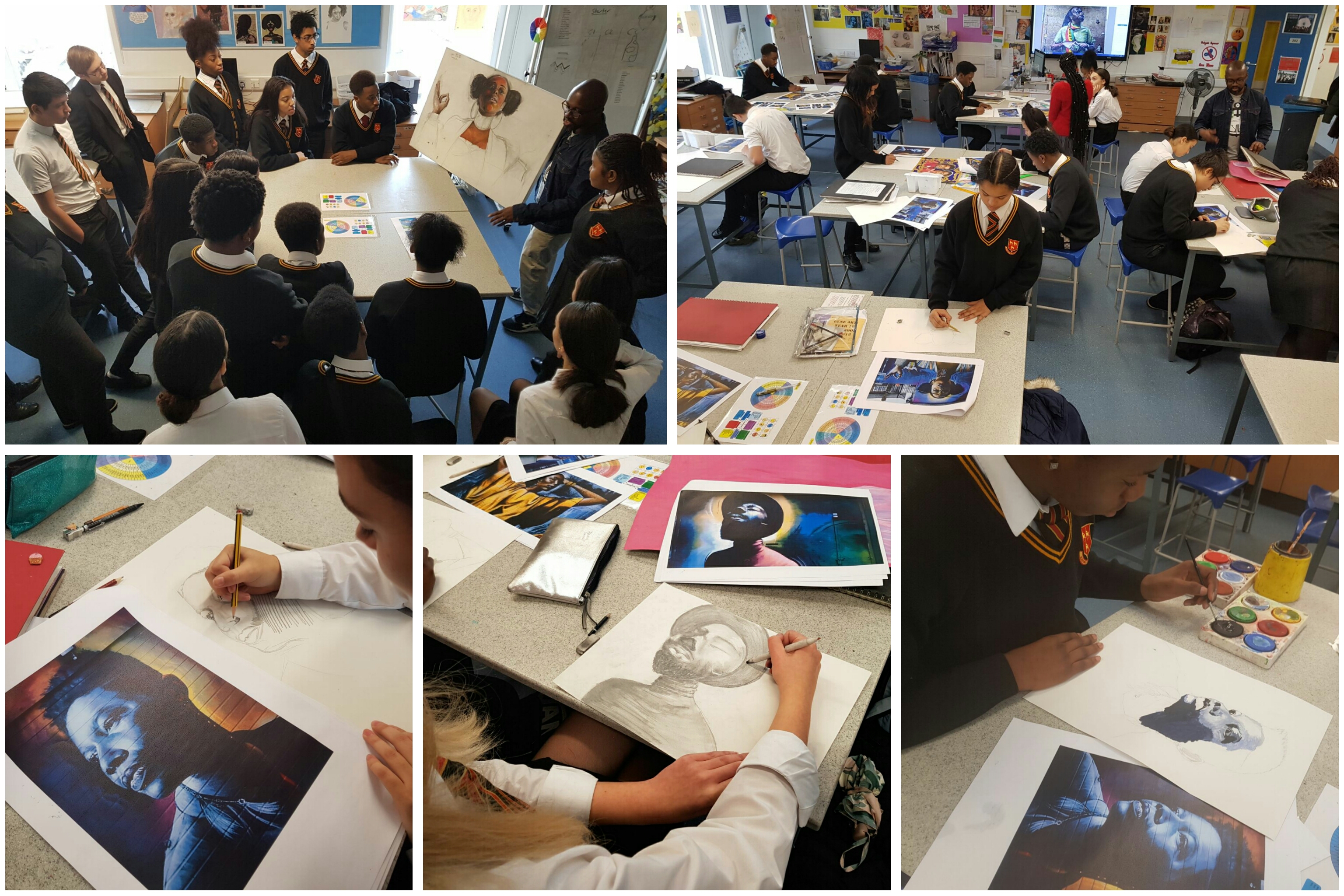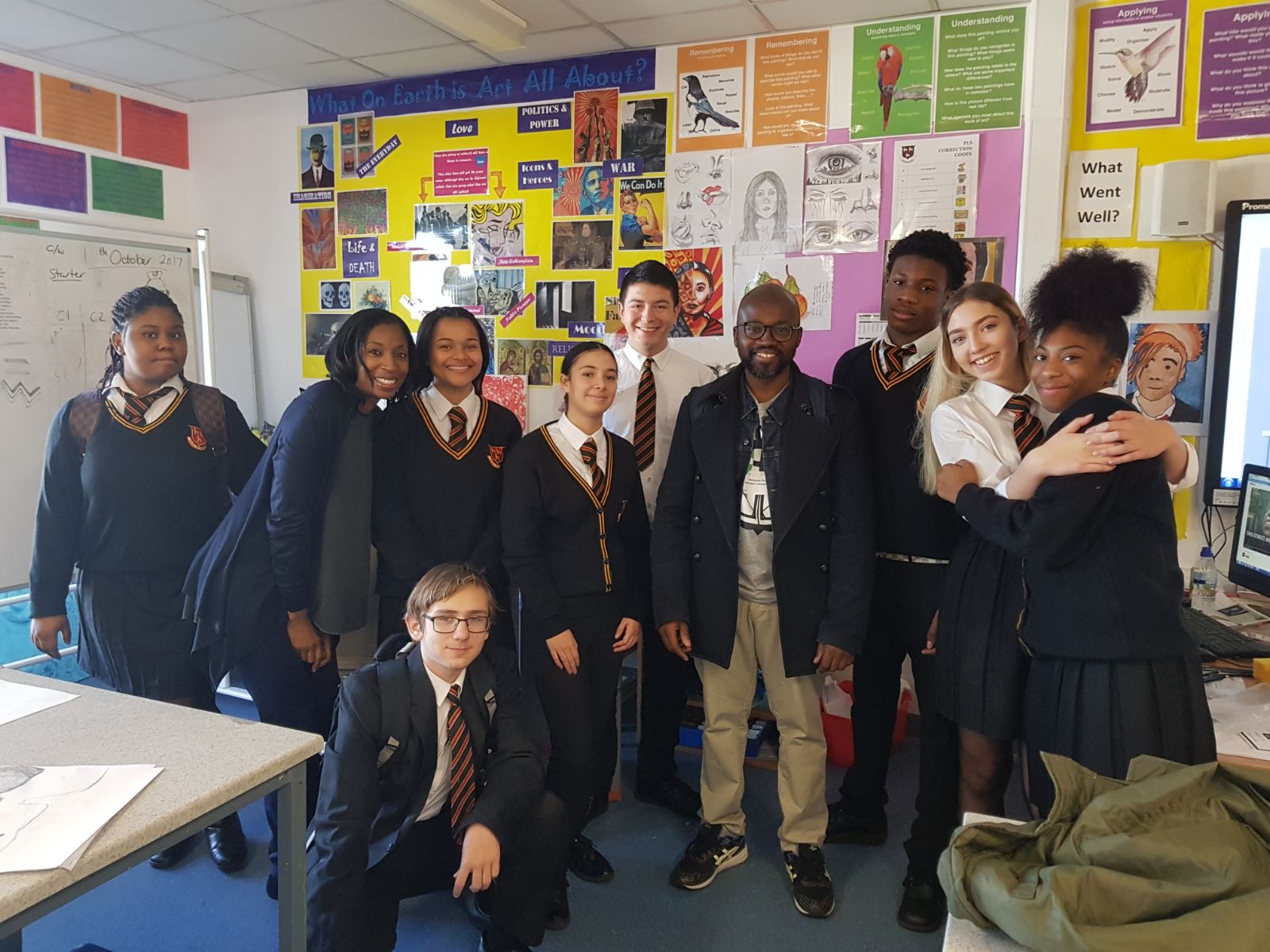 Portraiture workshop. Ladywell Pendergast School, South London
ARK Bolingbroke Academy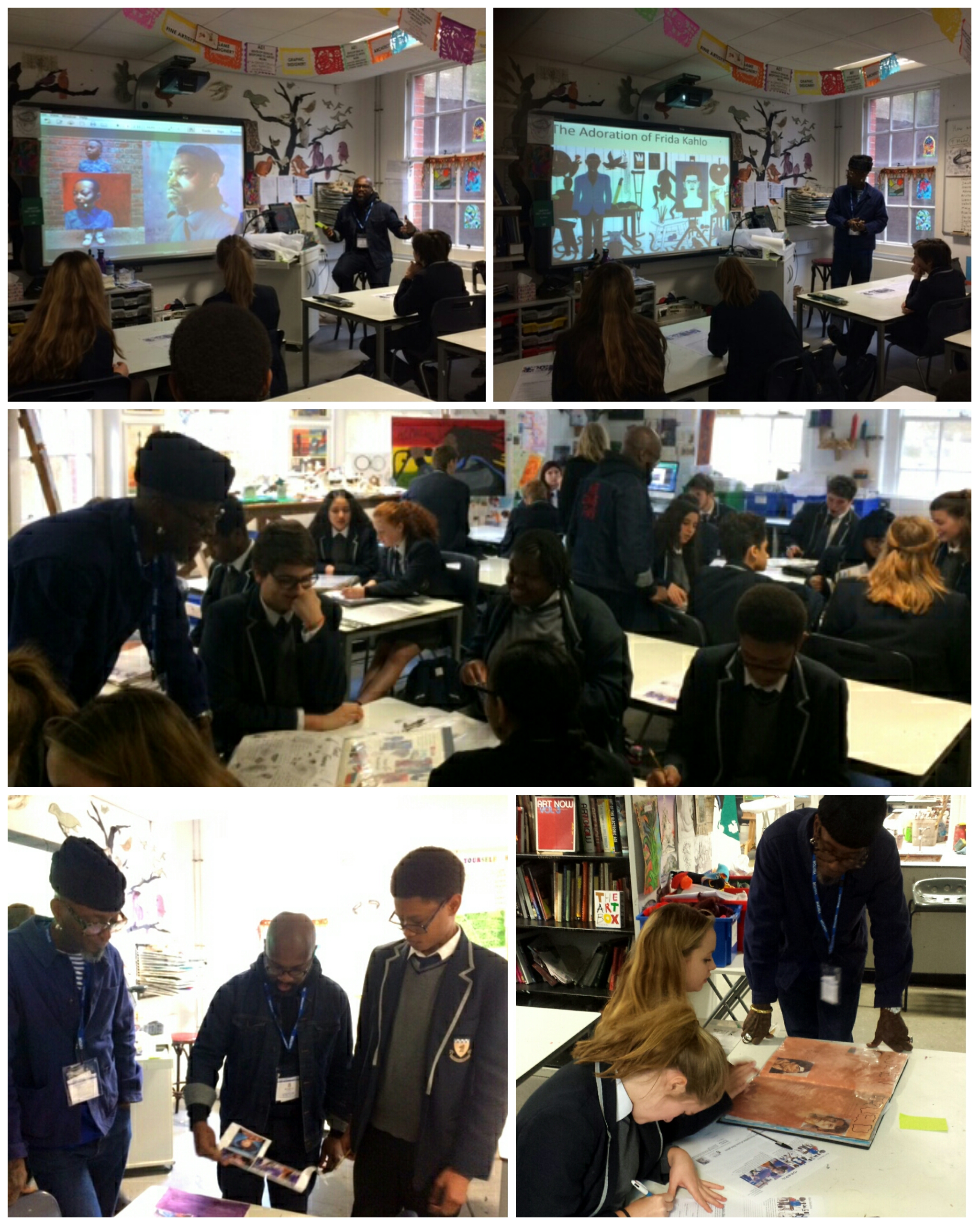 Abe Odedina and I had the pleasure of delivering an artist talk to pupils at ARK Bolingbroke in South London. It was a full house and It's always dope to hear the process and history behind the work of artists you admire.
Onley Prison
I was recently invited by the custodial manager of Onley prison in Rugby to deliver a talk and workshop to the prisoners and staff from Equalities.
This is the feedback from the men…..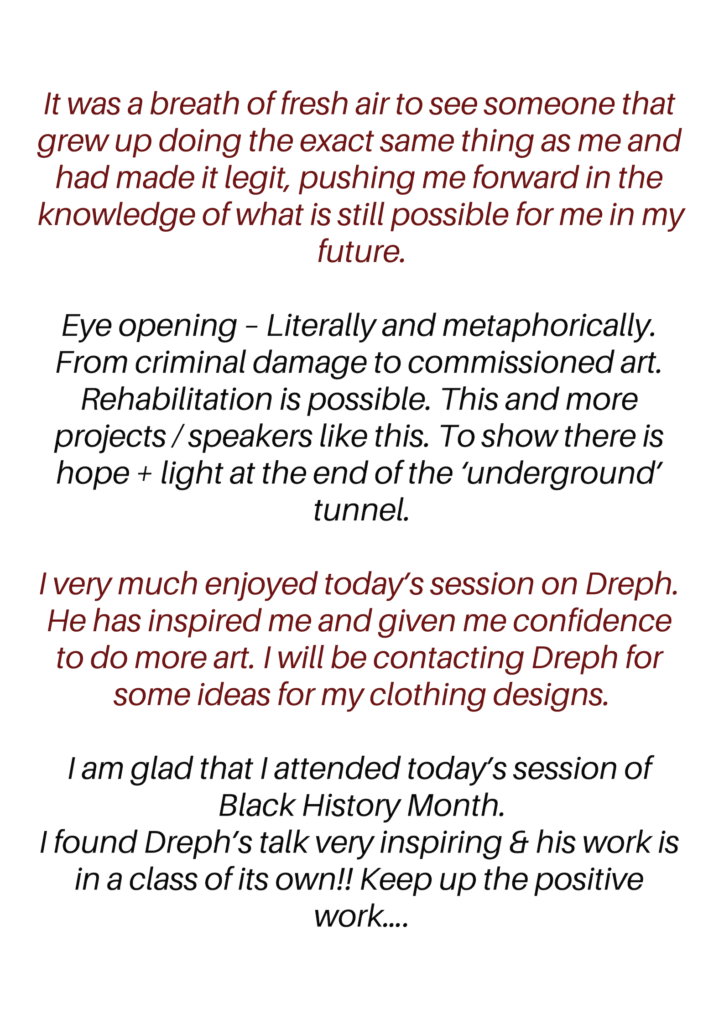 Common Thread: The Talk
Common Thread: The Talk event put on by The Crafts Council and Creative Debuts.
It was an honour to chat alongside Marvin S Corridor, Toya Delazy, Simone Brewster, June Sarpong & fantastic host Kelechi .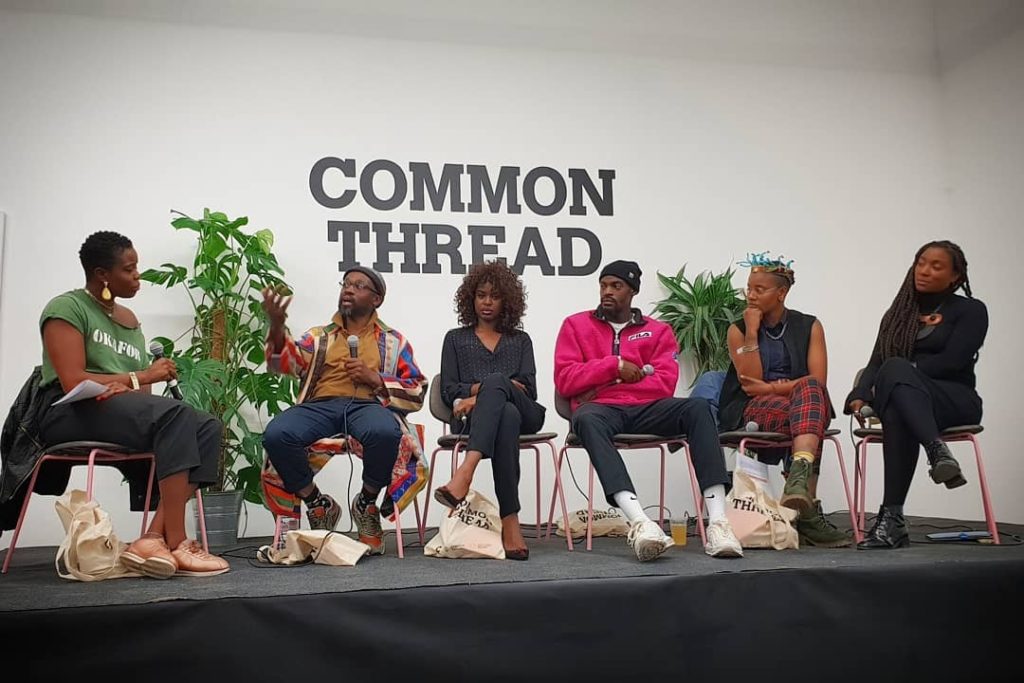 📸 : Catcrafted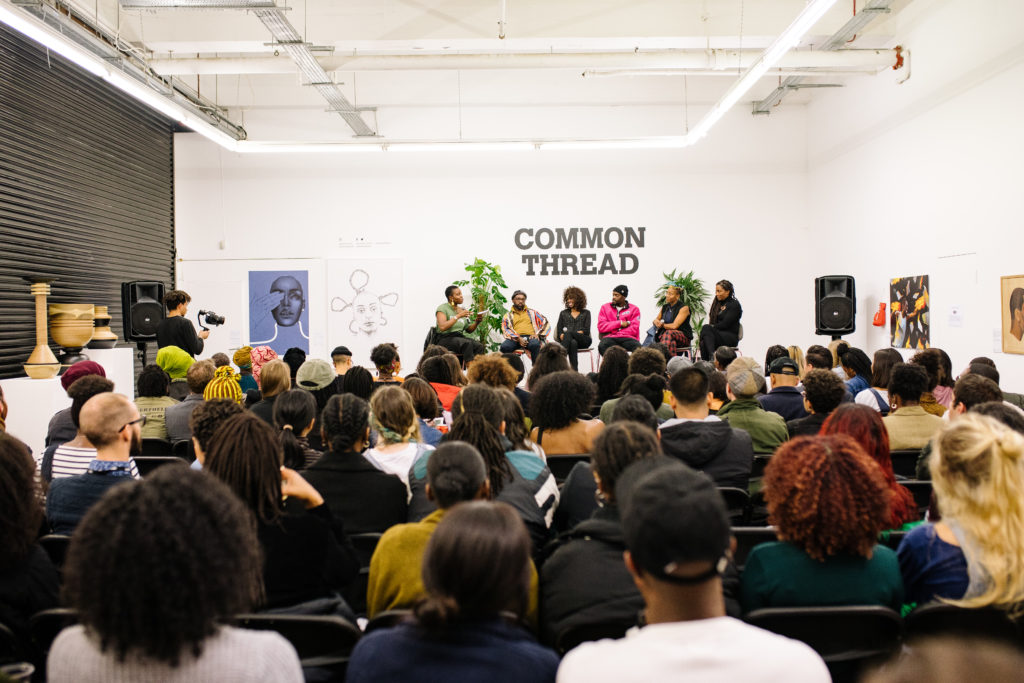 📸 : Francis Augusto
University Of Portsmouth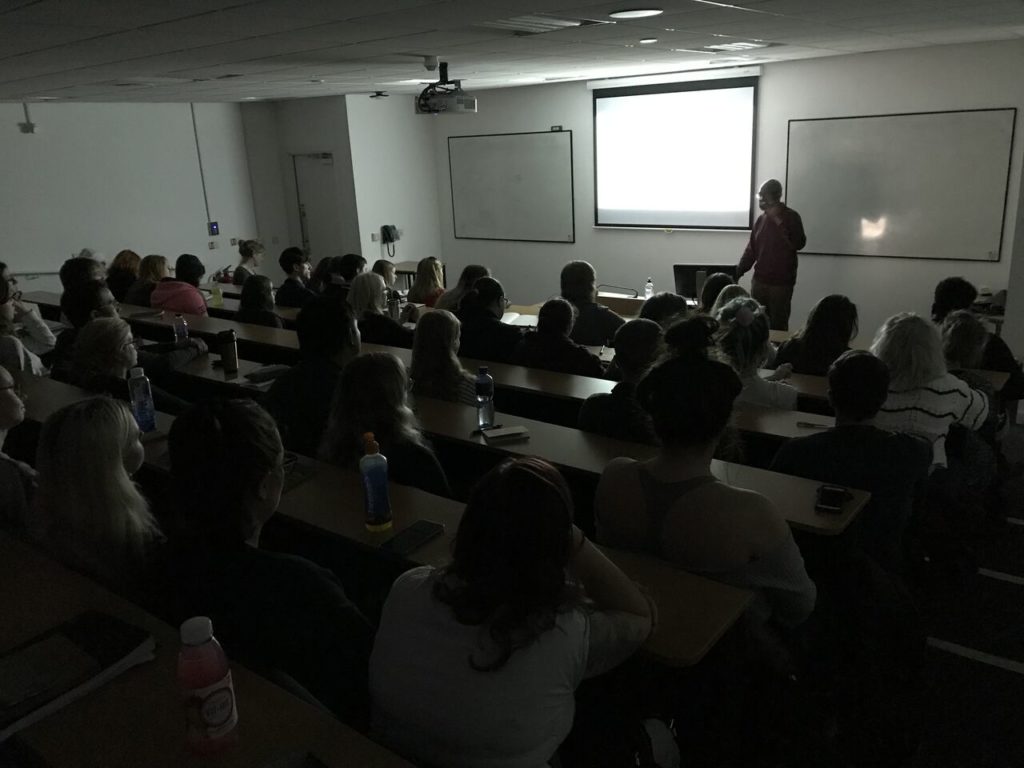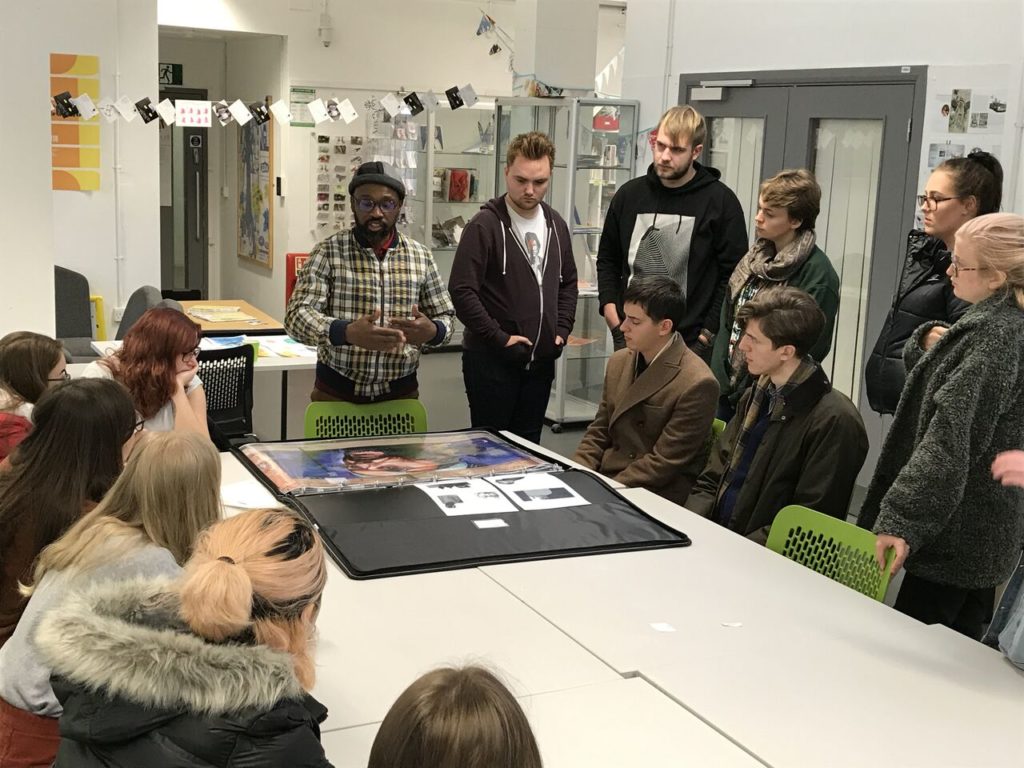 It was an honour to return to my former uni as a visiting lecturer after 21 years. I wouldn't say that I was the most engaged student but I am forever grateful to one of my lecturers Jackie Batey, who encouraged me to focus on my faces and later bought some pieces from my degree show. I'm happy that I had the opportunity to let her know just how inspiring that was to me and also to share my journey so far. Thanks to Jackie, Ros, Nicola and all the students for receiving me so warmly.
Wycombe High School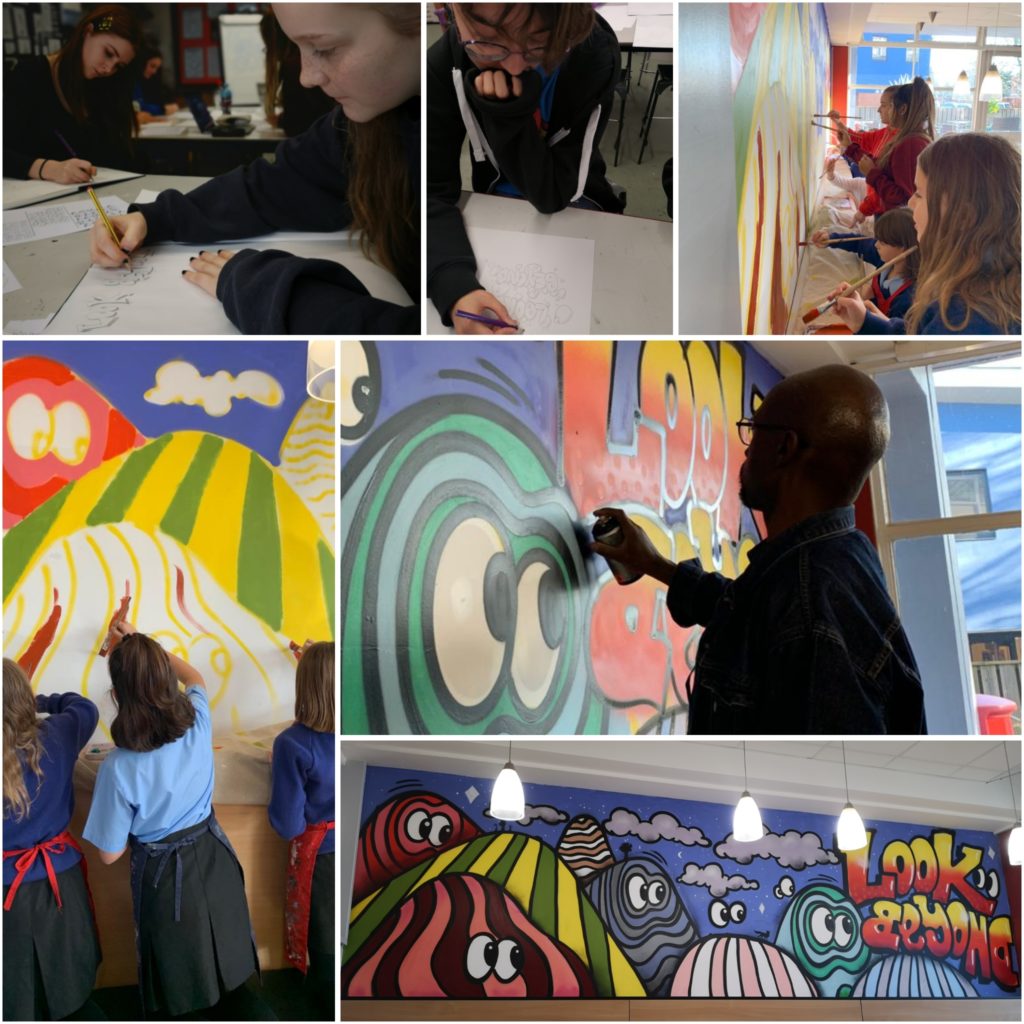 I worked with students of WHS , facilitating the development of a design for a mural to be painted in the canteen. The students took inspiration from childhood cartoons, as well as considering the wider environment around the school i.e. hills and wildlife. Using the school's "Look Beyond" Ethos, the students wanted to create a fun, visually stimulating image that would brighten up the forum and be enjoyed by future generations of students attending Wycombe High School. The students learnt a lot about the fundamentals of site specific design, and the preparation involved in making a mural, including how to strip and prime a wall.
VMware, Staines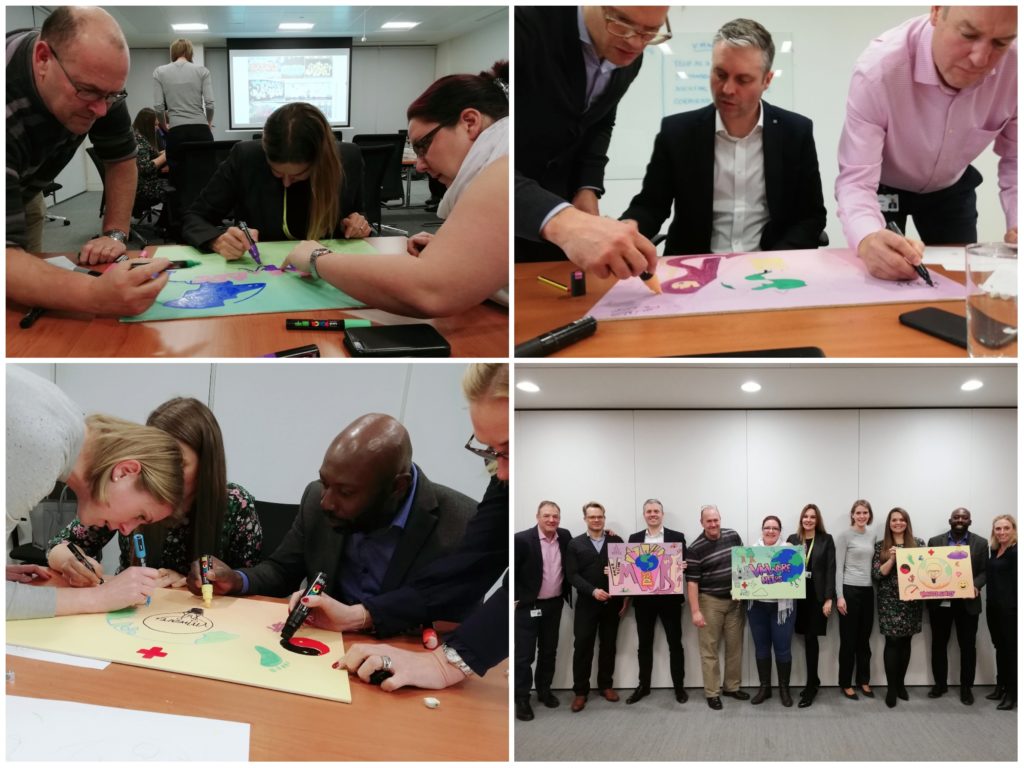 Corporate team building activity for cloud computing and platform virtualization software and services company VMware. The workshop ran for 2 hours.