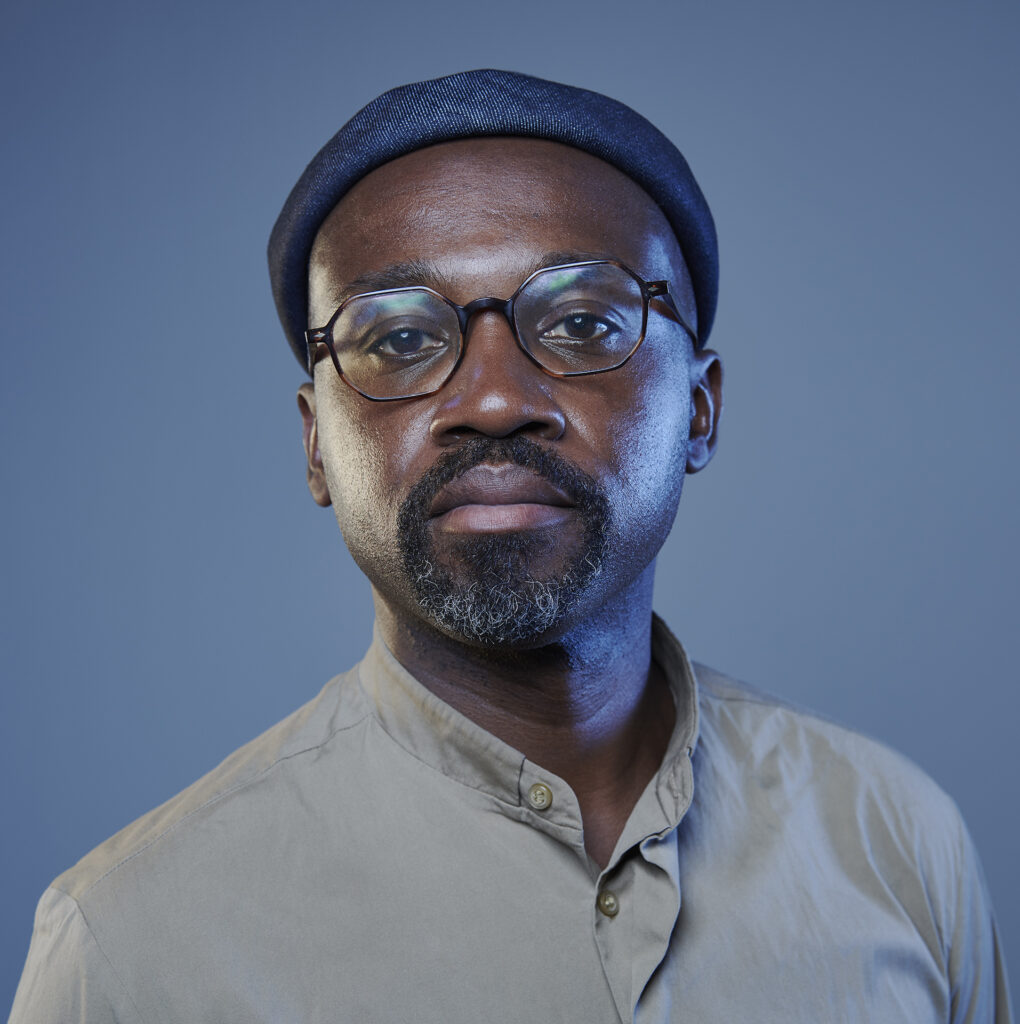 Neequaye Dreph Dsane (b. 1973, Nottingham, England) is a visual artist working across a wide range of media. With a focus on painting the human figure, he is best known for his large-scale street murals and oil paintings.
Dreph's work seeks to present an alternative narrative and document the contemporary black British experience. His subjects are everyday people, friends, family or those he meets whilst painting in the streets. With exploration of colour and an attention to sartorial detail, he invariably depicts his subjects as present, empowered and self-aware.
He is inspired, as much by 80s British underground comics and New York subway art, as he is the old masters. Dreph is passionate about the cultural and creative exchange that can be shared whilst travelling and this has profoundly informed his practice. After 3 decades of street based painting, Dreph's work can be found in Asia, Africa, the UAE, Central, South and North America and throughout Europe.
Dreph is an Illustration lecturer at Portsmouth University and a former secondary school art teacher. He lives and works in London.
Education
PGDE Level 6 Diploma in Teaching in the Lifelong Learning Sector (post 16 PGCE equivalent); 2012, University of Bolton
BA Art, Design & Media (Illustration pathway); 1997, Portsmouth University.
Bibliography
Simon Armstrong, "Street Art (Art Essentials)". Thames & Hudson , Oct 2019
Marcus Barnes, The Guardian, "Real wonder women take to the streets" 2017
Marcus Barnes, The Observer, New Review 2017 "Wonder women at large" p.5
Samantha Willis, Time Out, "A giant mural of Michelle Obama has appeared in Brixton"
Adrian Denis, The Guardian, National, 2018 "Britain in Full Colour" p.5
Fiona, Simpson, Evening Standard. Murals of 'Inspirational black women appear across London", August 2017
Fiona Simpson, Evening Standard, "Street artist reveals his latest work in project to celebrate Londons migrants". Jan 2017
Ailis Brennan, Evening Standard, "An artist has created a 30ft mural of Michelle Obama in Brixton" , Oct 2018
Tristan Manco, "Street Sketchbook: Inside the Journals of International Street and Graffiti Artists", Thames & Hudson, Oct 2007
JAKe, The Mammoth Book of Street Art by Barnes & Noble
Selected Exhibitions & Projects
2020 Portraits of Yesteryear, Virtual Exhibit
2020 50 Windows Public Art trail, Manchester
2019 Sky Arts Portrait Artists of Year contestant, London
2018 Migration, mural project, London
2017 You Are Enough, mural project, London
2017 Tate Modern, After Hours: Soul Of A Nation, 3 day live painting, London
2016 Artists Series, mural project, London
2009 Cracked, group exhibition, London
2008 Cans Festival 2. London
2006 Lines Of Attitude, group exhibition and mural project – South Africa And Kenya
2004 Underground Resistance, curation / group exhibition, London
2003 Sublime Intervention, Manchester
1991 Icons, Group Exhibition, Croydon
Residencies
August 2019, Projeto Xalabas, Cape Verde, 
November 1019, Favela Sounds, Sol Nascente, Ceilândia, Brazil, 
Talks
2019, Tedx Tottenham, Bernie Grant Arts Center, London, April 2019
2018, Common Thread, Crafts Council & Creative Debuts, London
2018, Onley Prison
2018, Guest lecturer, University of Portsmouth
2017, Royal Institute of British Architects, London
2017, Black Blossoms & Shades of Noir Artist Conference, University of Arts, London