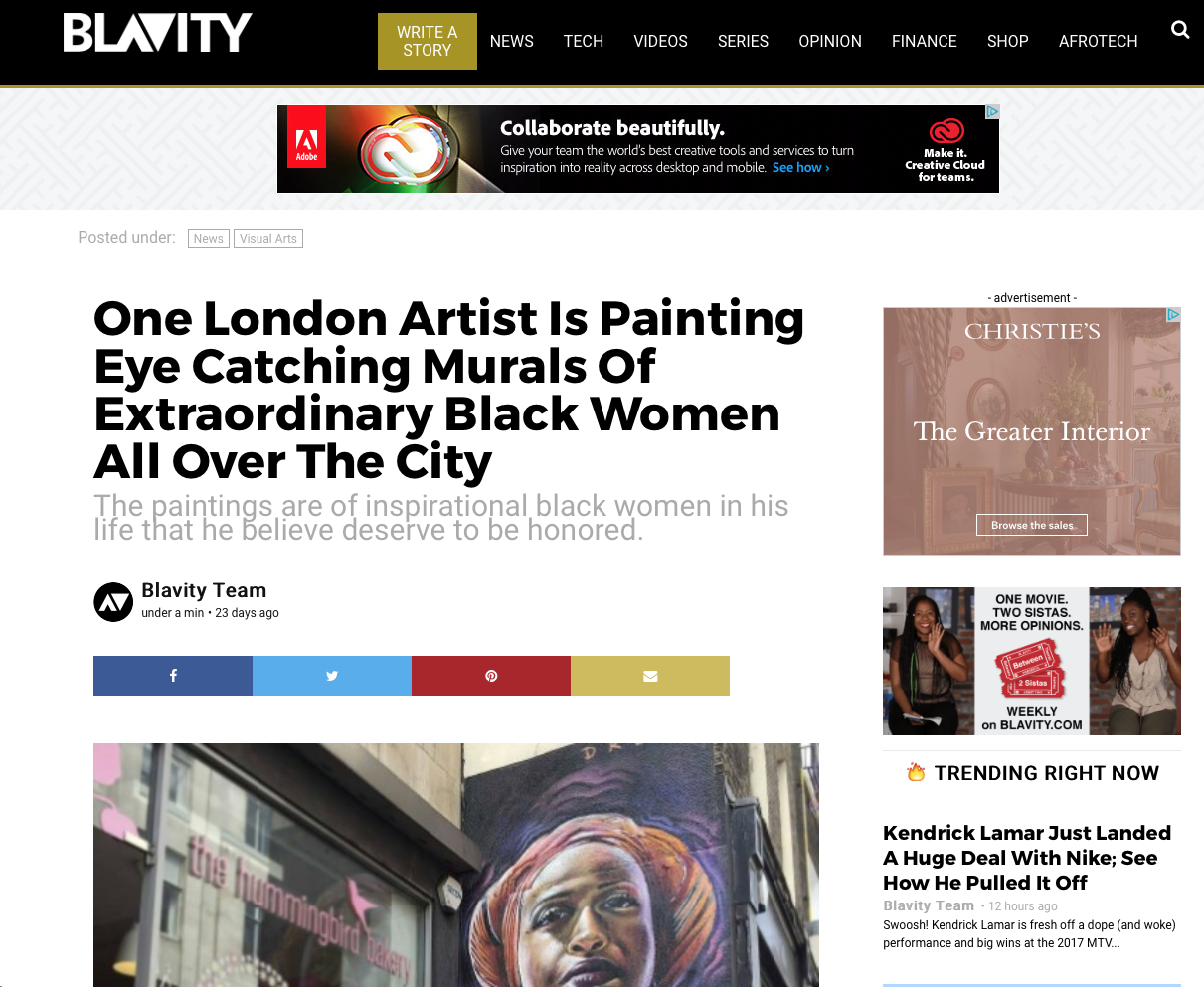 One London Artist Is Painting Eye Catching Murals Of Extraordinary Black Women All Over The City
The paintings are of inspirational black women in his life that he believe deserve to be honored.
A London based artist named Dreph, aka Neequaye Dreph Dsane, is filling his city with murals of extraordinary black women. He paints his images in public spots around London, including SoHo and the East End. The murals are a part of his "You Are Enough" series in which paints beautiful images of his most inspirational women friends.
In a short documentary put out by Channel 4 News, Dreph explains in further detail about the women he paints. All of the women he paints are women he knows in real life.
His goal? To make black women more visible in society.
"This project is about empowerment, it's about female empowerment. All of the subjects are women that I know. They're all normal women who do extraordinary things in the community."
Black women included in the series range from charity workers, educators, youth workers, a health consultant, and a psychotherapist specializing in supporting survivors of sexual abuse among others.
Some of his amazing work can be seen below.
http://dreph.co.uk/wp-content/uploads/2017/08/Screen-Shot-2017-08-30-at-10.40.10.png
993
1211
Dreph
http://dreph.co.uk/wp-content/uploads/2021/03/logo.jpg
Dreph
2017-08-30 09:46:54
2017-08-30 09:46:54
Blavity