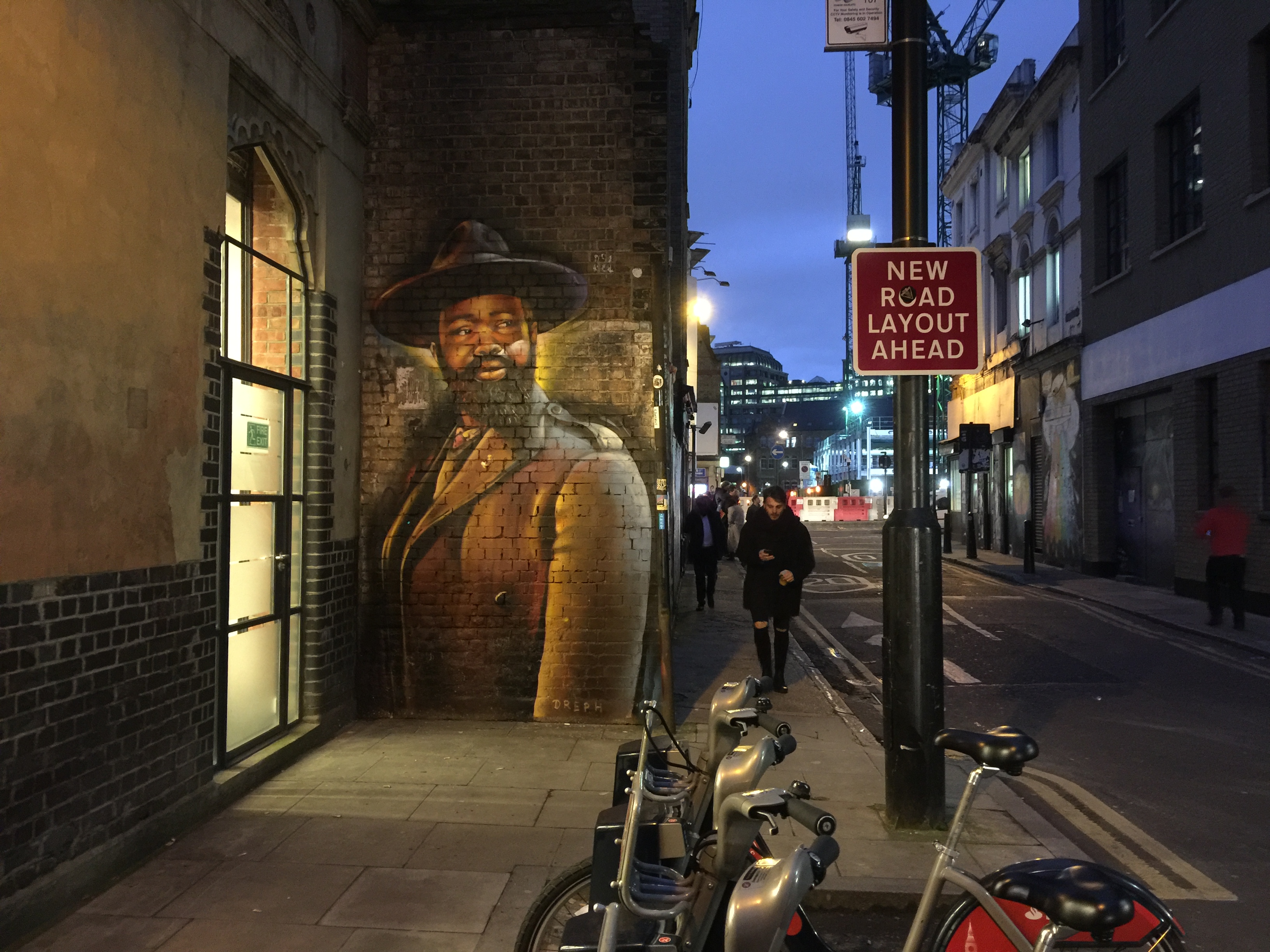 I'm honored to present Bunny Bread as the subject of the second portrait from my current artists series.
As a second-generation West London graffiti writer, Bunny then known as 'State Of Art' was one third of the legendary Non Stop crew. Together with Fade2 and Cane101, Non-Stop were active between 1983 and 1987. They pushed the bar, and to my mind controlled the ball court hall of fame in Ladbroke Grove during those active years. In '87 Bunny and Cane partnered with Rich and Rage from No Limitz, painting the incredible production 'The earths edge' in Trellick Towers. Bunny refers to those times as a 'throwing down of the gauntlet'. Earths edge stayed untouched for over two decades, a testament to the influence and respect the scene had for Non Stop. After writing, Bunny and friend Nak formed 'Airheads', successfully producing airbrush painted artwork and clothing.
Bunny was also at the beginning of the West London Broken Beat scene in the late 90's / naughties. During this time he and friends formed the Uprock and Jazzrefreshed music movements, holding events and supporting Broken Beat, Hip Hop, Funk, Soul and Jazz.
Bunny has a distinctive sense of style, embodying the DIY ethic of 1980's London street style. Post Hip hop he has reverted back to his earlier influences of the 2Tone movement, a nod to a time when our African and Caribbean parents dressed sharp, clean and slick.
Today Bunny is focused on film and photography and is currently running createnotdestroy.com . There is no doubt that the 80's/90's battle mentality underpins everything he has turned his hand to.
http://dreph.co.uk/wp-content/uploads/2017/06/Bunny-Night.jpg
2448
3264
Dreph
http://dreph.co.uk/wp-content/uploads/2021/03/logo.jpg
Dreph
2017-06-18 09:00:19
2017-06-18 09:02:01
Bunny