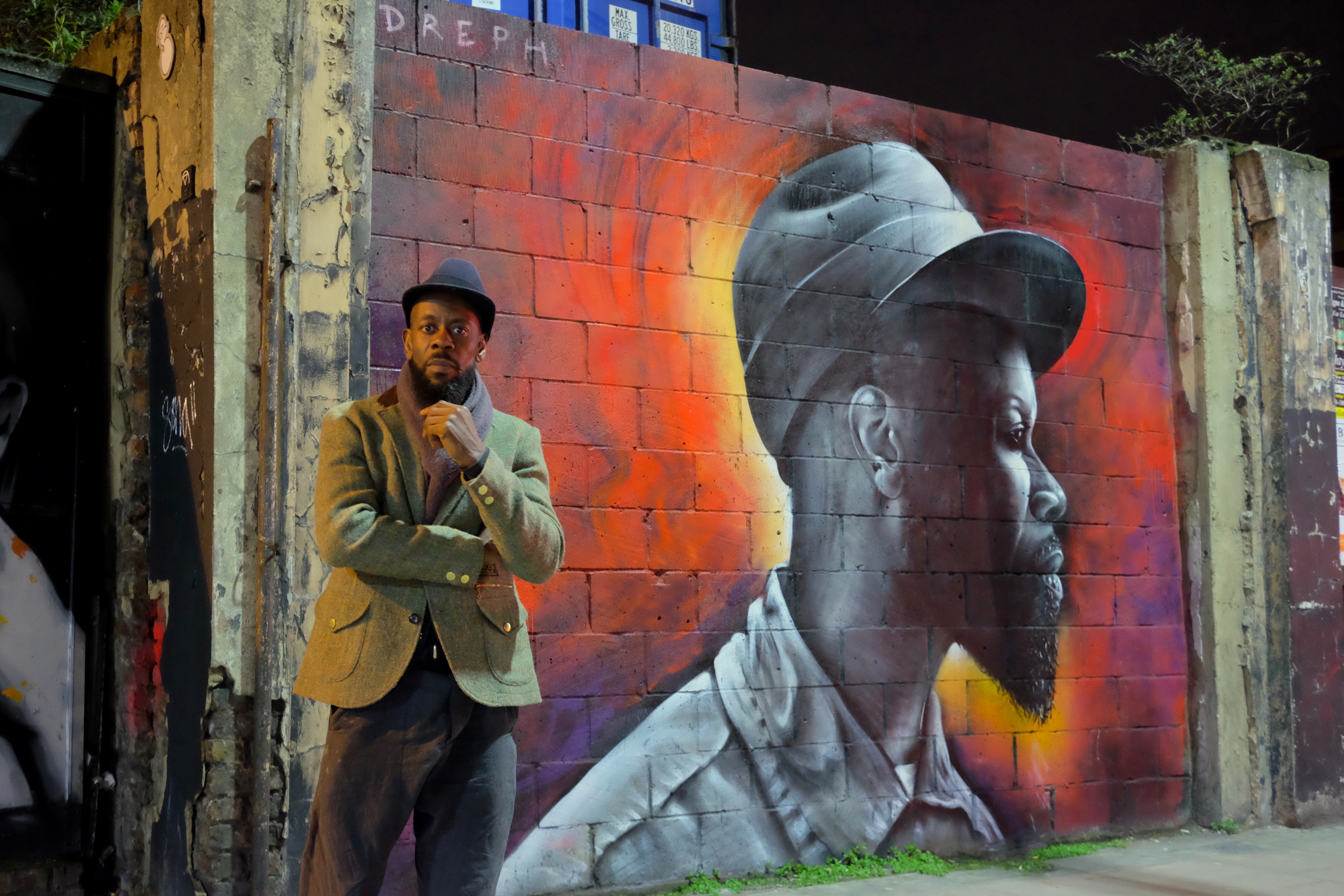 The 3rd subject from my artist series is my close friend and creative confidante Benji Reid. I met Benji over a decade ago, and today he is one of a handful of people I will go to for the realness when it comes to my art.
Benji was a popper in the then nationally renowned Broken Glass crew, notably winning the European popping championship in 1988 at the age of 18. He went on to join Black Mime, an avant-garde physical theatre company that incorporated mime, music and movement, exploring issues that affected young black people in London. It was here that he first started to incorporate dance theatre and theatre direction.
Benji alongside Robert Hylton, Jonzi D, Frank Wilson, DJ Pogo, and Billy Biznizz are considered some of the pioneers of Hip Hop Theatre bringing together popping and storytelling, presented in a theatre context.
Benji went on to direct and perform in numerous physical theatre pieces, exploring the human condition in a myriad of languages, pulling from Butho to popping and physical storytelling at its most bare.
After some time documenting his theatre shows he started to take photography more seriously about 4 years ago, mostly using his daughter as a subject. Today his powerful, thought provoking and dynamic portraits are born from this rich creative fusion of Choreography and photography. He describes himself as a 'Choreo-photolist'. Through photography, Benji continues to take risks, bare his soul and ask important questions and it's truly inspiring for me to watch his growth in this craft.
Thanks to @artunderthehood for the spot
http://dreph.co.uk/wp-content/uploads/2017/06/benji-reid.jpg
3264
4896
Dreph
http://dreph.co.uk/wp-content/uploads/2021/03/logo.jpg
Dreph
2017-06-18 09:28:17
2017-06-18 09:28:17
Benji