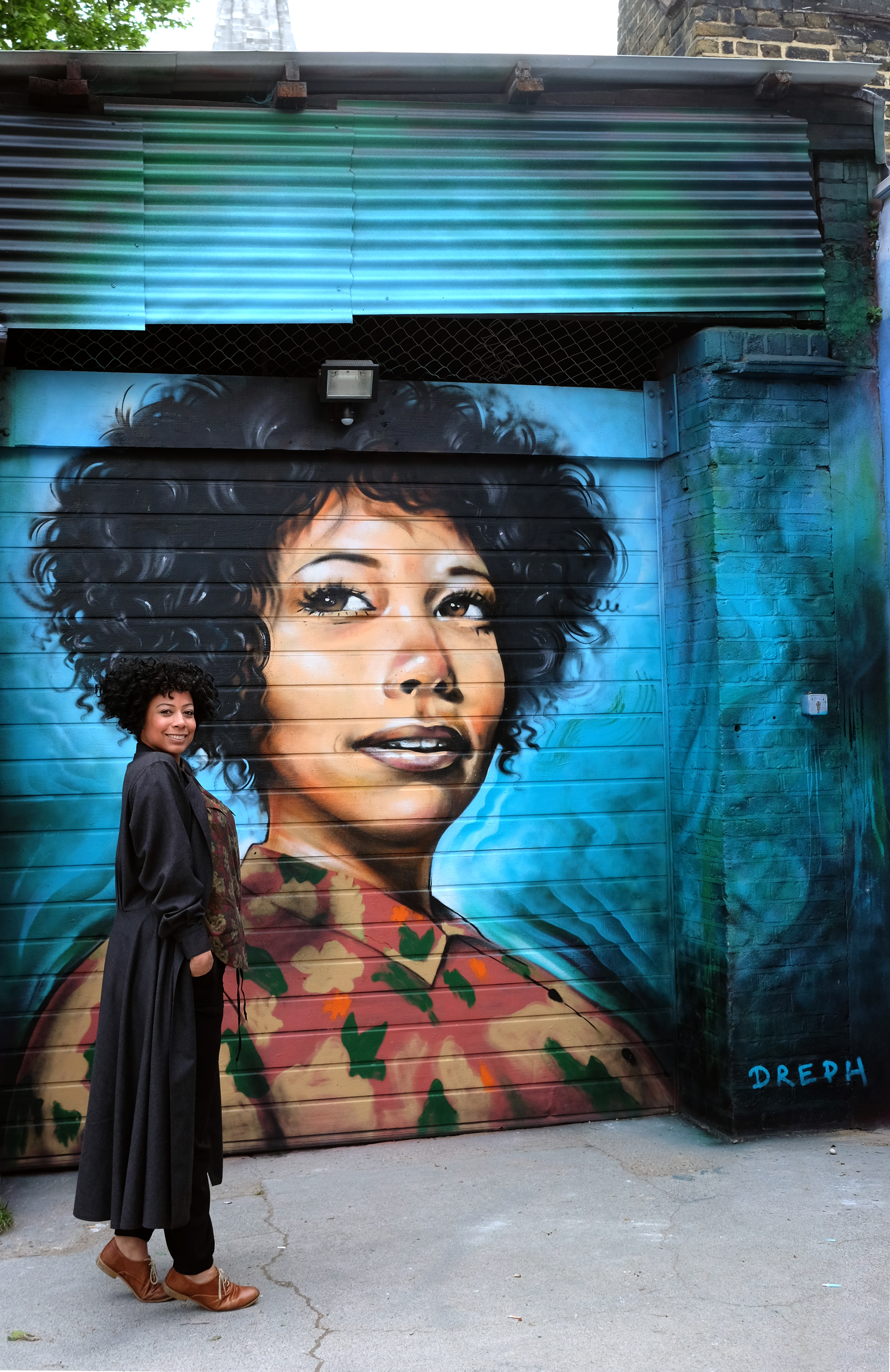 The sixth subject for my 'You Are Enough' series is Myvanwy Evans who I met through my cousin Kofi, and subsequently realised that we had many mutual friends.
Myvanwy was raised in the 80's pre gentrification of working class Shorditch. Incidentally she went to Uni a stones throw from where this mural was painted. She runs the cultural marketing agency Louder Than Words @ltwltd who engage international talent, communities and young people on high profile media campaigns for clients such as Tate, MTV and Mayor of London.
Myvanwy was raised in a socialist family of political activists, which she says has influenced the focus of her work to raise the visibility of important youth and community programmes that positively impact lives. She also mentors young people, helping to steer their careers and individual life journeys. Her view is that if everyone mentored one young person there would be dramatically lower incidents of youth suicide and knife crime.
What many that know Myvanwy are unaware of is that she is a trained fine artist, photographer and illustrator. These passions run deep, and her vision for the future is to dedicate more time to her art practice.
http://dreph.co.uk/wp-content/uploads/2017/06/MYVANWY_SHOREDITCH.jpg
4408
2858
Dreph
http://dreph.co.uk/wp-content/uploads/2021/03/logo.jpg
Dreph
2017-06-18 06:48:47
2017-06-19 23:45:18
Myvanwy